Civil War At Gawker Media: Nick Denton Has 'No Chance' Of Winning Back Trust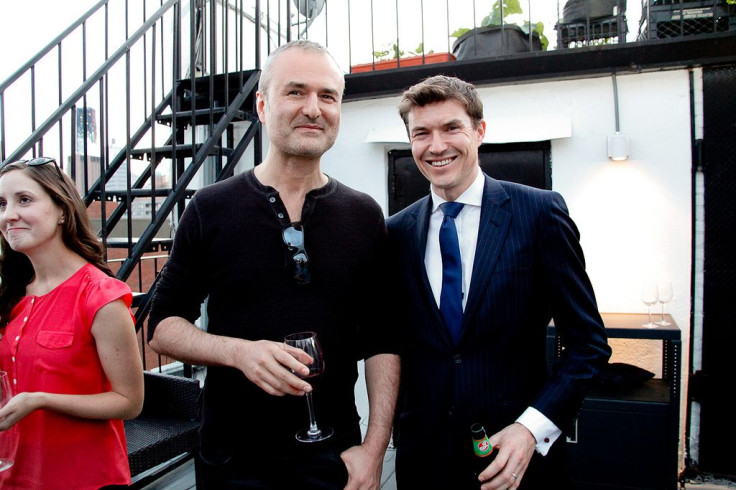 Gawker founder and CEO Nick Denton told International Business Times on Monday that the decision to take down a widely-criticized post on Friday was "extraordinary" and readers should not view the move as anything other than a last resort.
"The piece was extraordinary. I don't think one should read in too much of a precedent," Denton told IBT in an email.
The piece, published Thursday, was an anonymously-sourced report alleging that the CFO of Conde Nast had unsuccessfully solicited a gay escort. On Friday, after massive blowback over the article from readers, fellow journalists, and the company's business side, Gawker's management partnership voted 4-2 to take the post down, with only Executive Editor Tommy Craggs and President Heather Dietrick dissenting.
But anyone who read Gawker would know that the story wouldn't end there. The site has a long history of taking its feuds public, comments sections and all.
Shortly after the post went down, Gawker staff released a statement condemning the removal as a breach of the firewall between editorial and business. By Monday, Craggs and Editor-in-Chief Max Read had resigned.
"It was, by definition, setting a precedent," Gawker editor Alex Pareene told IBT.
At a meeting held Monday, staffers wailed on Denton for taking down the article. Alongside several other writers, Pareene himself told Denton that "journalists don't disappear things when they make mistakes."
One Jezebel staffer told IBT that Denton "kept losing his train of thought in the meeting, rambling incoherently."
Several Gawker staffers said Denton was "rewriting history" in justifying the vote to remove the post.
"People immediately started questioning why ad sales was exerting editorial control," one writer said. "So Nick decided the vote was actually just a fun approval vote and that he was the sole decider."
"Why take the vote if Nick was acting unilaterally?" the writer said, calling the explanation "ridiculous."
The complaints echoed Read's and Cragg's letters of resignation, which on Monday aimed particular vitriol at President of Advertising Andrew Gorenstein.
Pareene came away thinking the same thing.
"He wanted to shield himself from responsibility but also didn't want people blaming Gorenstein," he said.
As for how to prevent anything like this from happening again, Pareene says all hope lies in Gawker's recently stamped union cards, which the editorial side won in another very public showdown back in June.
"Nick has no chance of winning back the trust of senior editorial staff," he told IBT. "Best case is the union wins the right to exempt editorial decisions (not hiring and firing but publication and unpublication) from being voted on by business and tech."
Amid the showdown between Denton and his staff, Read's deputy Leah Beckmann has taken over the duties of editor-in-chief. When asked about how Gawker will permanently fill the positions left behind by Read and Craggs, Denton demurred.
"We'll talk about that tomorrow," he said. "First we need to recognize we just lost two talented people."
© Copyright IBTimes 2023. All rights reserved.