'General Hospital' Spoilers: Will Anna Save Maxie From Peter Before It's Too Late?
Maxie made the ultimate sacrifice to protect Louise from Peter, but on the Thursday, Feb. 17, episode of "General Hospital," she will realize she may have no way of reuniting with her daughter.
In the ABC promo video, Peter (Wes Ramsey) tells Maxie (Kirsten Storms) that they are going somewhere no one can ever find them. "GH" spoilers reveal Maxie wakes from a nightmare.
Last week, Maxie agreed to go on the run with Peter if they left their daughter Louise behind. However, now that Louise is safe, Maxie needs to figure out a way to escape Peter's clutches.
After hitting the road, it appears Maxie will fall asleep. Unfortunately, she'll have a nightmare only to wake and be reminded that she's still living in one. Maxie's situation will only get worse once she realizes Peter is taking her somewhere that will make it impossible for her to get away.
Will Maxie figure out how to save herself from Peter, or will she have to wait on someone to rescue her?
Elsewhere in the promo video for the ABC soap opera, Anna (Finola Hughes) tearfully tells Felicia (Kristina Wagner) she will stop at nothing to bring Maxie home.
"General Hospital" spoilers reveal Laura (Genie Francis), Felicia, and Anna will gather at General Hospital. Maxie's loved ones are desperate to get her back and are exploring all avenues to track down Peter.
Although everyone is dedicated to finding Maxie, they are struggling to make progress in the case. Amid the ongoing investigation, it appears Anna will make a promise to Felicia to use all of her resources to find Maxie.
Is Anna the key to bringing Maxie back to her family, or could someone else in Port Charles save her?
Other "GH" spoilers tease Finn (Michael Easton) is concerned about Liz (Rebecca Herbst), Brando (Johnny Wactor) tracks down Sasha (Sofia Mattsson) at the Metro Court, and Austin (Roger Howarth) and Obrecht (Kathleen Gati) enact their plan while Sam (Kelly Monaco) and Drew (Cameron Mathison) meet on the pier.
"General Hospital" airs weekdays at 3 p.m. ET on ABC.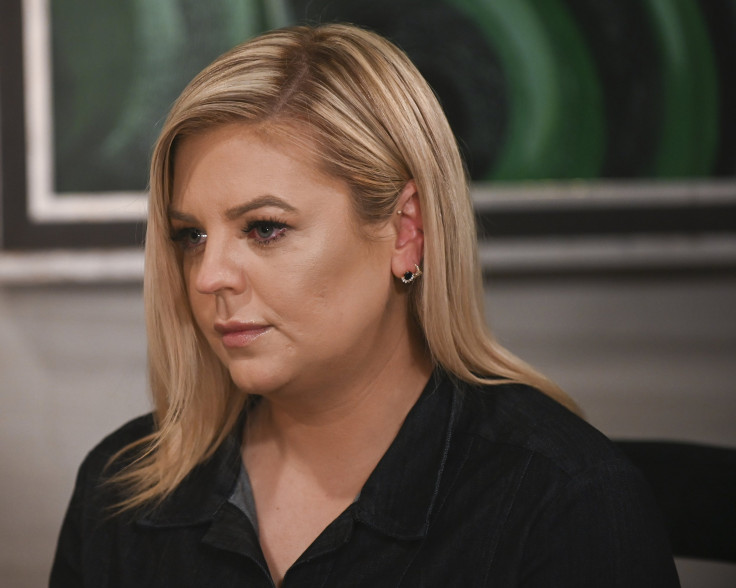 © Copyright IBTimes 2023. All rights reserved.