'General Hospital' Spoilers: Will Jason, Michael Expose Shiloh's Connection To Willow's Father?
Jason and Michael want to take Shiloh down, but on the Monday, June 24 episode of "General Hospital," Willow will make a major mistake that could expose her baby secret.
In the "GH" promo video, Michael (Chad Duell) tells Jason (Steve Burton) that Shiloh (Coby Ryan McLaughlin) murdered Willow's (Katelyn MacMullen) father. Willow previously revealed she felt responsible for her father's death, but Michael seemed convinced Shiloh murdered the man.
Michael vowed to protect Willow and Wiley from Shiloh and plans to assist Jason in tracking down evidence that links the Dawn of Day leader to the death. A trip to Beechers Corners could give them what they need, but will they find what they are looking for before Shiloh learns the truth about Wiley?
In the promo video for the ABC soap opera, Diane (Carolyn Hennesy) tells someone on the phone that Willow is late. "General Hospital" spoilers reveal Diane bides her time. Diane previously told Willow she needed to arrive at court early for her hearing with Shiloh.
However, Willow stayed at work for her students' award ceremony and wasn't present when the judge arrived. Her tardiness could put her in bad standing with the judge, who may side with Shiloh and order Willow to reveal the truth about their baby.
Will Diana be able to save the day or will Willow be forced to share the truth about baby Wiley?
Elsewhere in the ABC promo video, Nina (Cynthia Watros) questions why Willow is in a rush to leave. Willow and Nina have been at odds for quite some time, and it appears Nina will stir up some drama. Will Willow share the truth about the court hearing with Shiloh?
"General Hospital" airs weekdays at 3 p.m. EDT on ABC.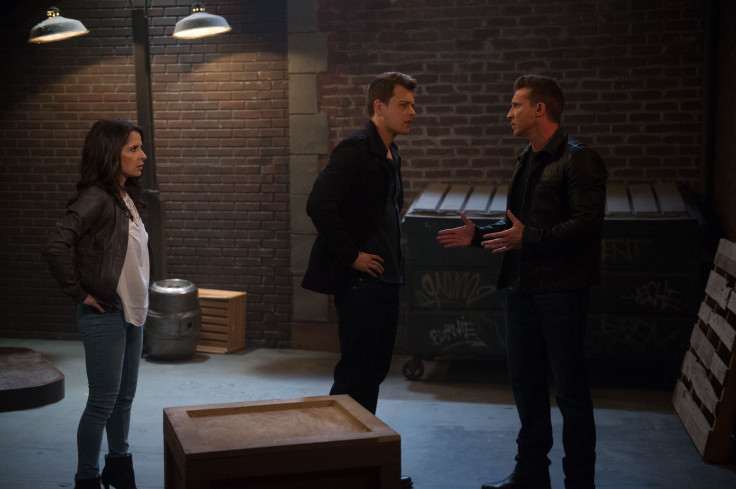 © Copyright IBTimes 2023. All rights reserved.