'General Hospital' Spoilers: Will Nelle Use Shiloh's Death To Manipulate Willow And Michael?
Now that Shiloh is dead, Nelle believes Wiley is safe with Brad and Lucas. On the Monday, Sept. 30 episode of "General Hospital," Nelle will reach out someone who could be used to hurt Michael.
In the promo video for the ABC soap opera, Nelle (Chloe Lanier) tells someone that it's good to finally meet them face to face. "General Hospital" spoilers reveal Nelle will receive good news about Wiley.
In the upcoming episode, it appears Willow (Katelyn MacMullen) will go to Pentonville to give Harmony (Inga Cadranel) an update about Shiloh (Coby Ryan McLaughlin).
Harmony used to praise Shiloh and believe every word he preached, but after some convincing, she began to see him for the monster he truly was. However, it appears Willow will also meet Nelle, who knows the truth about Wiley.
Willow believes Brad (Parry Shen) and Lucas (Ryan Carnes) are caring for the baby she had with Shiloh, but Nelle knows the real Wiley is dead. Brad and Nelle swapped babies, and Brad is raising Michael's son.
Now that Nelle knows Wiley is safe, will she begin taunting Willow and Michael about the child until the truth is revealed?
Elsewhere in the ABC promo video, Jordan (Briana Nicole Henry) tells Sam (Kelly Monaco) that the sooner they get things settled, the better for all involved. "GH" spoilers reveal Jordan is insistent. In the previous episode, the nurse who treated Sam at the hospital asked to speak to Jordan at the police station.
At the hospital, Sam told Jason (Steve Burton) that when she saw Shiloh standing over him with an ax, she thought about everything the DOD leader had done and wanted to make sure he never hurt anyone again.
Will the nurse share what she overheard with Jordan? Sam gave her statement to the police and was cleared of intentionally killing Shiloh, but will the nurse make Jordan reconsider her decision?
"General Hospital" airs weekdays at 3 p.m. EDT on ABC.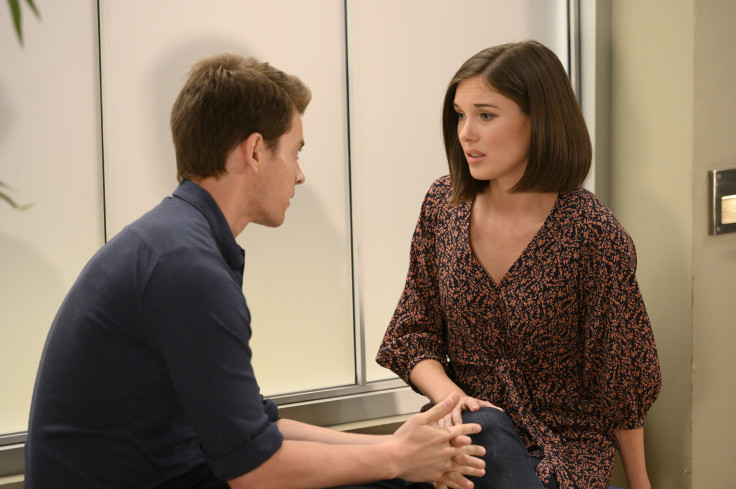 © Copyright IBTimes 2023. All rights reserved.