'General Hospital' Spoilers: Will Nina Convince Sonny That Willow Is Having An Affair?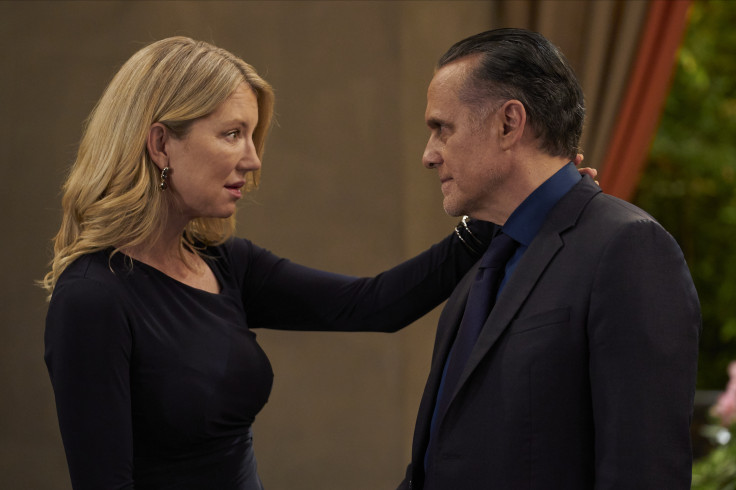 Nina believes gaining the upper hand on Willow and Michael will give her more access to her grandson, and on the Monday, Nov. 7 episode, Nina will try to get Sonny's support against the couple.
In the promo video for the ABC soap opera, Nina (Cynthia Watros) tells Sonny (Maurice Benard) that if it's necessary, she would be willing to step back. "GH" spoilers reveal Nina shares her suspicions with Sonny.
Nina has witnessed some close moments between Willow (Katelyn MacMullen) and TJ (Tajh Bellow) and suspects the two are having an affair.
However, viewers are aware that Willow has been diagnosed with leukemia and has been talking to TJ about her health condition.
Willow didn't tell Michael (Chad Duell) about her diagnosis because she wanted to forgo treatment for the first trimester of her pregnancy to protect their baby.
It appears Nina will bring her suspicions about the alleged affair to Sonny in hopes that she will get his support in the matter. Will Nina be able to convince Sonny that Willow is cheating on Michael with TJ?
Elsewhere in the ABC promo video, Esme (Avery Kristen Pohl) admits that Nikolas (Marcus Coloma) has caught her, and she is as "guilty as sin." "General Hospital" spoilers reveal Esme gets creative.
Esme is desperate to escape from Wyndemere after Nikolas locked her away in an isolated wing of the castle. It appears she will once again try to make a break for it, but Nikolas will stop her before she can carry out her plan.
Esme will attempt to manipulate Nikolas in hopes that she can outsmart him and escape, but will Nikolas see through Esme's lies?
Other "GH" spoilers tease Victor (Charles Shaughnessy) thinks he's hit paydirt, Terry (Cassandra James) encourages Elizabeth (Rebecca Herbst), and Willow confides in TJ.
"General Hospital" airs on weekdays at 3 p.m. ET on ABC.
© Copyright IBTimes 2023. All rights reserved.