'General Hospital' Spoilers: Will Sam Fall Apart If Found Guilty Of Shiloh's Murder?
Sam thought she was making the best decision by choosing to have a bench trial, but on the Tuesday, Nov. 19 episode of "General Hospital," Sam's verdict may tear her away from Jason.
In the promo video for the ABC soap opera, the judge prepares to reveal the verdict in Sam's (Kelly Monaco) trial. "General Hospital" spoilers reveal Sam is deeply shaken.
Despite Jason (Steve Burton) and Spinelli's (Bradford Anderson) apprehension about the bench trial, Sam hoped the process would clear the charges against her in Shiloh's (Coby Ryan McLaughlin) murder.
During the trial, Sam claimed she killed Shiloh to save Jason's life, but Diane (Carolyn Hennesy) later revealed that it may be hard for others to believe Jason was defenseless against the Dawn of Day leader. It appears the judge may find Sam guilty of murder, which will result in Sam becoming emotionally overwhelmed.
Will a guilty verdict cause Sam to fall apart before Jason can prove her innocence?
Elsewhere in the ABC promo video, Franco (Roger Howarth) tells Liz (Rebecca Herbst) that he is ready to give up on his future as Drew (Billy Miller) because this life belongs to Franco. "GH" spoilers reveal Liz is stunned.
Liz was devastated when Franco won the right to make his own medical decisions and revealed his plan to leave town with Kim (Tamara Braun). However, after reflecting on his childhood and discussing the details with Jason, he realized he needed to give Franco the chance to return to his family.
It appears Liz will be shocked by the idea of getting her husband back, but will the memory mapping procedure be a success?
"General Hospital" airs weekdays at 3 p.m. EST on ABC.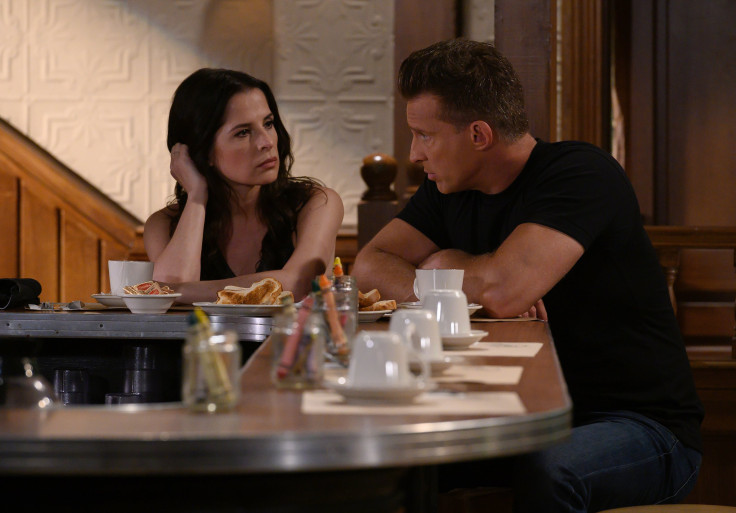 © Copyright IBTimes 2023. All rights reserved.