'General Hospital' Spoilers: Will Willow Die After Waiting Too Long To Give Birth?
Willow finally gave birth to her baby girl, but on the Wednesday, Feb. 1 episode of "General Hospital," Willow's decision to delay an early delivery may have deadly consequences.
In the ABC promo video, Sonny (Maurice Benard) reveals the doctors are looking for Michael (Chad Duell). "GH" spoilers reveal Michael gets worrisome news.
In the previous episode, Willow's (Katelyn MacMullen) baby girl was delivered via C-section, and the procedure appeared to be going smoothly when Michael left to check on their daughter.
From the looks of the promo, the doctors will worry that they are losing Willow and want to speak to Michael. Willow has been delaying further treatment for her leukemia to protect her baby from being born early.
After learning there would be minimal risks to delivering eight months into her pregnancy, Willow agreed to have the baby early. However, her deteriorating health condition will cause the procedure to take a turn for the worst.
As Willow began to fade, Harmony (Inga Cadranel) appeared to welcome Willow into the light. Will Willow die after waiting too long to deliver her baby?
Elsewhere in the promo video for the ABC soap opera, Trina (Tabyana Ali) questions why Spencer (Nicholas Chavez) doesn't go to the police. "General Hospital" spoilers say Trina advises Spencer.
In the previous episode, Ava (Maura West) gave Spencer a video of Nikolas (Adam Huss) confessing to pushing Esme (Avery Kristen Pohl) off the Parapet at Wyndemere Castle.
Since Spencer is determined to get custody of Esme and Nikolas' baby, Trina will advise Spencer on how to use the confession to his advantage.
Will Trina convince Spencer to send his father to jail, or will they consider using the video as blackmail?
Other "GH" spoilers tease Nik visits Esme, Carolyn (Denise Crosby) warns Liz (Rebecca Herbst), and Stella (Verne Watson) is torn.
"General Hospital" airs on weekdays at 3 p.m. ET on ABC.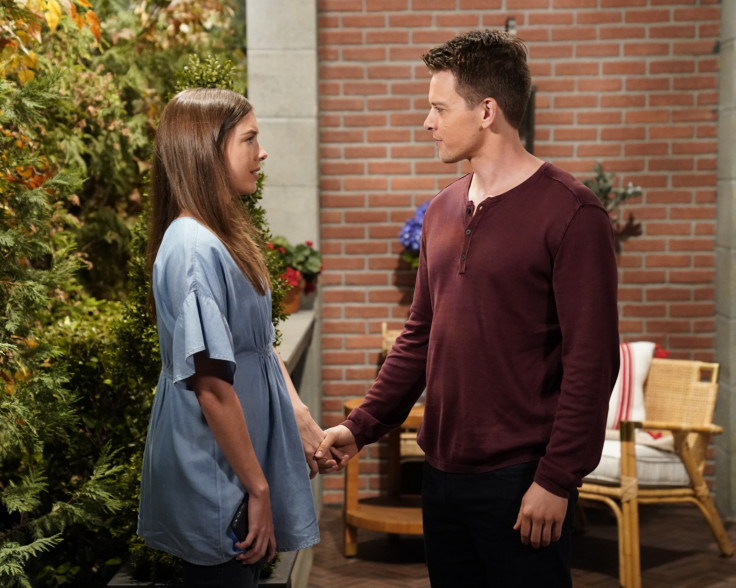 © Copyright IBTimes 2023. All rights reserved.