'General Hospital' Spoilers: Will Willow Deliver Early After Learning Nina Wasn't A Match?
Willow may have faced a heartbreaking setback in her cancer battle, but on the Friday, Jan. 27 episode of "General Hospital," she will make a life-changing decision.
In the ABC promo video, Willow (Katelyn MacMullen) tells Michael (Chad Duell) to call Dr. Navarro (Christina Ferraro). "GH" spoilers reveal Willow has a big decision to make.
In the previous episode, Nina (Cynthia Watros) told Willow that she wasn't a match to be her bone marrow donor. After learning Willow was her daughter, Nina thought she would be a match and could save the young woman's life, but it appears the search for a donor will continue.
Willow was previously told that she would have to deliver her baby before she receives a bone marrow transplant. Willow was initially hesitant to risk her baby's health by delivering early, but it appears she may have a change of heart.
Will Willow decide to deliver her baby early to prepare for another possible donor?
Elsewhere in the promo video for the ABC soap opera, Nina says she isn't going to rest until Carly (Laura Wright) pays for what she did. "General Hospital" spoilers reveal Nina is surprised by what she sees.
In the previous episode, Drew (Cameron Mathison) forgave Carly for hiding the DNA results proving Nina was Willow's biological mother. Carly then asked Drew to come home with her, and the two made love.
Viewers are aware that Carly and Drew have been hiding their romance because they were worried they could be charged with insider trading for the failed ELQ-Aurora Media merger.
It appears Nina may see the couple as an opportunity for revenge. Will Nina get revenge by turning in Carly and Drew for insider trading?
Other "GH" spoilers tease Ava (Maura West) stakes her claim, Laura (Genie Francis) delivers bad news, and Victor (Charles Shaughnessy) is furious.
"General Hospital" airs on weekdays at 3 p.m. ET on ABC.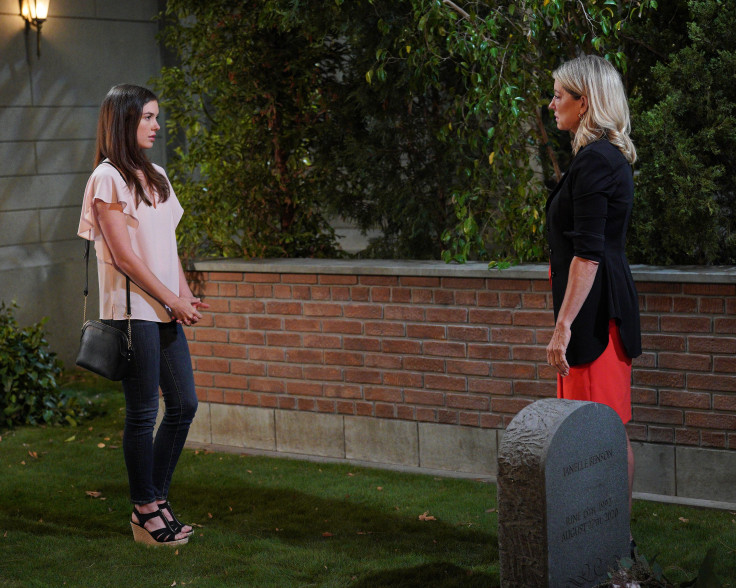 © Copyright IBTimes 2023. All rights reserved.