'General Hospital' Star Tonja Walker Slammed for 'Raking Leaves' NFL Protests Comment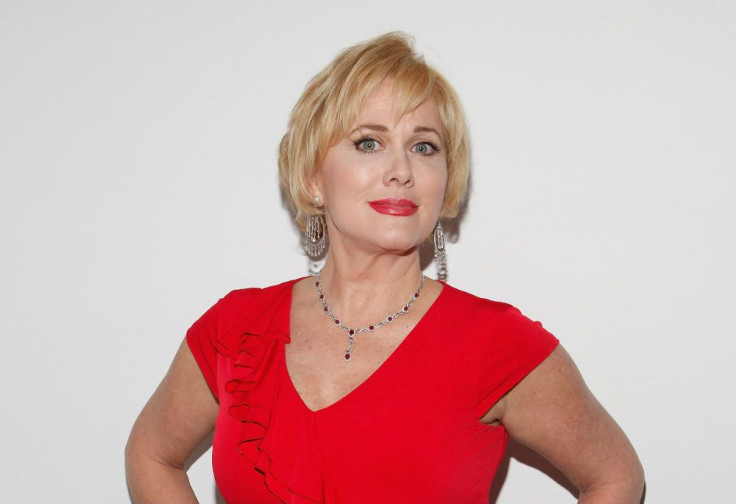 A "General Hospital" actress has come under attack for comments she made on social media about protests from NFL players and owners over the weekend, after many took a knee during the singing of the National Anthem.
Tonja Walker, who briefly reprised her role of Olivia Jerome on the ABC soap earlier this year, has been slammed on social media after expressing her disappointment over the protests that occurred this past weekend, where several NFL players and team owners kneeled during the National Anthem at games, after comments by President Donald Trump on Friday that denounced the practice.
Walker shared the President's disdain for the practice, sharing in a since-deleted tweet a comment where she seemed to indicate that NFL players would be "raking leaves" elsewhere if they hadn't been given the careers they have.
"He's calling out people who our kids look up to, who are showing disrespect for our country," she wrote. "In other country these guys would be raking leaves."
The comment was immediately criticized, with many informing Walker that the statement was racist.
"@tonjawalker why would you say this statement really they'd all be raking leaves wtf & shame on you," one fan responded.
"That's code for 'Picking cotton'" another added.
One fan also started a petition, alerting 'General Hospital' and ABC executive Nathan Varni to the controversial tweets before calling for the show to never let Walker, who last aired on the soap in March, to return back again.
Since then, Walker has attempted to explain her comments with little success, saying initially that she meant to express that the freedoms and privileges she and the NFL players who kneeled had experienced in the US were ones they wouldn't get in other countries, so she felt that kneeling during the National Anthem was disrespectful to the flag and a wrong move, apologizing for offending others in the process.
"I apologize if I offended anyone. I just feel so lucky to enjoy the freedoms, opportunities I have, Breaks my heart when people dis the flag," she wrote.
As criticism continued to pour in, Walker then threatened to deactivate her account (it was still active at the time of this article's publication), before then also trying to explain away remarks she was racist by saying that her best friend's daughter was black.
As of now, no one from "General Hospital" has commented on Walker's remarks or if they would affect her potentially returning to the soap in the future.
The situation overall began after President Trump commented during an Alabama rally on Friday in support of since-defeated Republican primary candidate Luther Strange, saying that he felt that when players kneeled during the National Anthem, that their "disrespect" for doing so should lead to team owners immediately dismissing them.
"Wouldn't you love to see one of the NFL owners, when somebody disrespects out flag, to say 'Get that s** of a b**** off the field right now," he said. "You know, some owner... is going to say, 'That guy who disrespects our flag, he's fired.'"
In response to the remarks, several players from teams in the NFL took a knee during Sunday's games, including the Baltimore Ravens, Tampa Bay Buccaneers, New England Patriots, Jacksonville Jaguars, Cleveland Browns, Denver Broncos and Miami Dolphins. The Dallas Cowboys followed suit during a game on Monday night as well.
In addition to those protests, according to CNN, the Pittsburgh Steelers, except for one player, as well as the Seattle Seahawks and Tennessee Titans, all refused to take to the field during games until after the anthem had finished.
© Copyright IBTimes 2023. All rights reserved.