General Motors Bets $27 Billion On Electric Cars, Slashes Gas-Powered Lineup
General Motors plans to invest $27 billion into expanding its electric vehicle lineup, slashing all gas-powered light cars and SUVs from its catalog by 2035. It's a big investment, but climate activists note the U.S. automaker has given itself some wiggle room and has a track record of defaulting on sustainability promises.
GM's lineup will still have some vehicles that use diesel and gas, notably medium and heavy trucks. With light-duty offerings going 100% electric, however, the company hopes to be carbon-neutral by 2040.
The plan was developed in concert with the Environmental Defense Fund, whose president Fred Krupp called the move a "breakthrough moment," the Washington Post reported.
Krupp said the move by GM follows a wave of action from the auto industry that reinforces what President Joe Biden's administration is doing.
Biden recently announced his administration would order 645,000 electric vehicles, something Krupp said, "creates demand and drives down costs as privately owned fleets follow suit."
GM has been willing to take chances on EVs before, not offering Hummer dealerships buyouts as the brand moves away from fossil fuels with the release of the Hummer EV.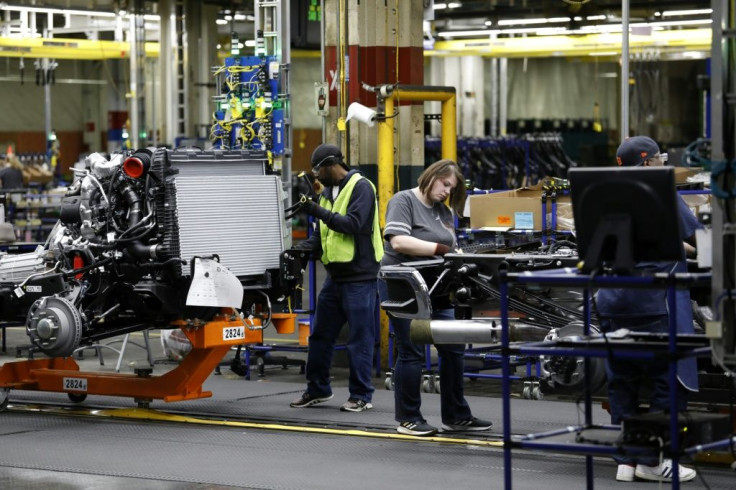 Some climate groups, however, are less than enamored with GM's promises. The company said it might use carbon credits if necessary to reach emissions targets, and refused to join four other major car producers in complying with California's emissions standards as the Trump administration relaxed conservation regulations.
Dan Becker, director of the Safe Climate Transport Campaign at the Center for Biological Diversity, told the Post that GM's history wasn't encouraging.
"Given GM's polluting track record, their promise to arrange some offsets for pollution [is] just blue smoke and mirrors," he said.
In the 1990s, GM burst on the electric vehicle market start with the EV1. Not only did GM halt production, it recalled the remaining models and destroyed them, much to the dismay of their owners. The incident sparked the popular 2006 documentary "Who Killed The Electric Car," which lambasts GM as more concerned with profit than innovation or sustainability.
© Copyright IBTimes 2023. All rights reserved.