'Genshin Impact' 1.7 Leaks: Ayaka Banner Release Schedule, Inazuma Animals And More
KEY POINTS
More details about "Genshin Impact" 1.7 surfaced online
MiHoYo is believed to launch new animals in the game
The gaming studio hasn't yet revealed any details about next "Genshin Impact" patch
The latest "Genshin Impact" 1.7 leaks revealed interesting details about the upcoming patch, including the release schedule of the Ayaka banner and new animals.
Ayaka Kamisato is one of the highly anticipated characters in "Genshin Impact." According to a new leak, the princess of House Kamisato would be the first character banner that Update 1.7 would roll out. The latest information came from industry insider Lumie, who shared the details on Twitter.
Based on the leak reportedly gathered from the game's 1.7/2.0 beta, miHoYo would launch the Ayaka banner first in the next update. It would be followed by another banner that features both Yoimiya and Sayu, according to the insider. Aside from the usual characters that miHoYo regularly introduces in the game, another leak claimed the next update would introduce animals.
Industry insider abc64 recently shared on Twitter a new character dubbed as the Inazuma Fox that would reportedly launch on "Genshin Impact" 1.7. According to them, the said fox has a backstory that compliments the game's narrative but failed to offer many details about this creature's lore. Not much is revealed about this creature but the insider is certain that players cannot kill this mysterious animal.
Apart from the Inazuma fox, the insider also leaked another animal that miHoYo would reportedly roll out in the game -- a tanuki. Unfortunately, the insider did not share many details about this animal aside from the claim that it might have a second variant. Information about the purpose of these animals in the game is scarce at the moment.
Some fans speculate that they could be an addition to the animals that players can place in their Serenitea Pot. Chinese gaming studio miHoYo introduced the housing system in the game, which enables players to decorate it by placing plants and animals. Players can purchase these animals from Chubby, the traveling teapot salesman for 100 realm currency each.
So far, players can place Azure Crane Black-Back Hound, Forest Boar, Forest-Patrol Hound, Jade-Eyed Cat, Northland Cat, Northland Hound, Sheriff Cat, Shibaand Tiger-Stripped Cat in their abode. There is a chance that the tanuki might be added to the list of animals that Chubby offers to players. As for the Inazuma fox, since it has lore, miHoYo might have a different plan for it.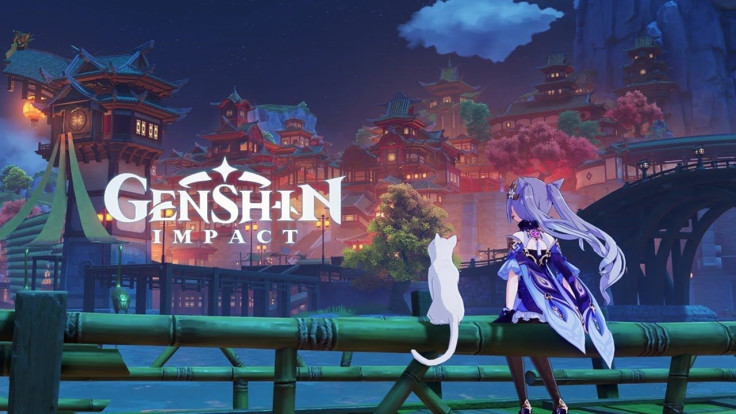 © Copyright IBTimes 2023. All rights reserved.