'Genshin Impact' Hu Tao Basic Attack Sequence, Elemental Burst, Constellations And Talents Leaked
KEY POINTS
Xiao is the current featured character in the latest banner of "Genshin Impact"
Fans are hoping that miHoYo would release Hu Tao in the game's 1.3 version
An industry insider shares several videos showing Hu Tao and her skills, talents and a lot more
"Genshin Impact" fans have been waiting for Hu Tao's arrival for so long. With the confirmation of Xiao and Keqing's arrival in the game through the current update, Hu Tao's absence has seemingly made fans even more excited.
But while miHoYo has not yet confirmed the character's official release date, a reliable industry insider shared several videos showing Hu Tao's auto-attack, basic attack sequence, elemental burst, constellations and talents.
Hu Tao Talents And Constellations
The latest video showing Hu Tao's gameplay is courtesy of the ever-reliable "Genshin Impact" insider Lumie. On Twitter, the insider shared brief footage of the pyro character showing her constellations and talents.
Although this is not yet official, Honey Hunter World already shared the character's constellations, including Crimson Bouquet, Ominous Rainfall, Lingering Carmine, Garden of Eternal Rest, Floral Incense and Butterfly's Embrace. Meanwhile, her passive talents include The More The Merrier, Flutter By and Sanguine Rouge.
The insider shared another video of Hu Tao, this time showcasing her Elemental Burst and auto-attack.
Hu Tao Elemental Burst And Auto-Attack
Hu Tao's Elemental Skill is called Guide to Afterlife, which enables her to consume some portions of her HP to get into the Paramita Papilia state. In this state, Hu Tao boosts her attack stat relevant to her maximum XP but could not go beyond 400% of her base attack. Her elemental Burst, called Spirit Soother, lets her command a blazing spirit to charge and deal Pyro damage in a massive area.
Hu Tao regenerates a portion of her HP whenever she strikes an enemy and can be triggered up to five times. The effect of her Elemental Burst is boosted when Hu Tai drops under 50% of her HP.
In another video, Lumie shares Hu Tao's basic attack sequence. So far, we know that her normal attack is called the Secret Spear of Wangsheng and that it enables her to perform six consecutive spear strikes.
To this day, miHoYo remains mum if Hu Tao will be released as the last character banner of "Genshin Impact" Update 1.3.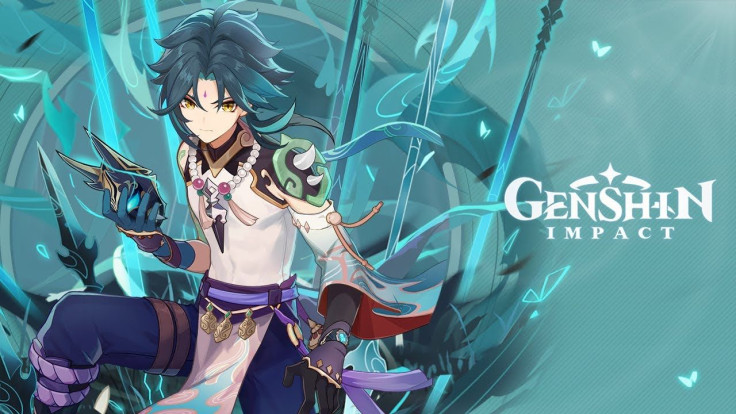 © Copyright IBTimes 2023. All rights reserved.
FOLLOW MORE IBT NEWS ON THE BELOW CHANNELS