George Clooney On Acting Alongside Ben Affleck: 'Too Much Sexy For One Screen'
KEY POINTS
George Clooney and Ben Affleck have never co-starred in a film
Affleck said he would love to act alongside Clooney
Clooney joked it's not a good idea since they're both sexy
George Clooney jokingly explained why he wouldn't want to co-star with Ben Affleck in a movie. Both stars attended the Los Angeles premiere of "The Tender Bar" on Oct. 3 outside the DGA Theater Complex, during which they opened up about the possibility of ever sharing the screen.
"We had a great experience working together previously, he produced 'Argo' with me," Affleck told ET, referring to the 2012 drama that bagged Best Picture at the Oscars. "He just has so much experience doing his thing, doing this job, and it's like, such a gift. Because it cuts through all the noise and gets right to the x, y, z. Bing, bang, boom," he added.
Affleck went on to compliment Clooney, saying he is "the best, most precise director" he has ever worked with. "He is just so good and so smart and creates a great environment," he said, adding that Clooney should hire him if Clooney would ever want to act alongside him.
"He's a really smart actor, and what I really learned about George as an actor, is George really understands exactly how to kind of calibrate a performance," explained Affleck. "He really understands the audience's expectations. The truth is, he's just really good at this thing," he added.
But while Affleck said he would love to co-star with Clooney in a film, Clooney thinks acting alongside Affleck wouldn't be a great idea. "He's a foot taller than me!" he joked. "He makes me look like Mickey Rooney when I stand next to this guy," he added.
Clooney also said it would be "too much sexy for one screen" to have both him and Affleck in a film, saying it's "because he's a one-time sexiest man." "But not a two time. I'm just gonna say that. But yeah, it would be too much sexy, I think, for one film," he quickly added, referring to his titles as People's Sexiest Man Alive in 1997 and 2006.
Aside from Affleck, "The Tender Bar" also stars Lily Rabe, Tye Sheridan and Christopher Loyd. The film is set to hit theaters on Dec. 17 and Amazon Prime Video on Jan. 7, 2022.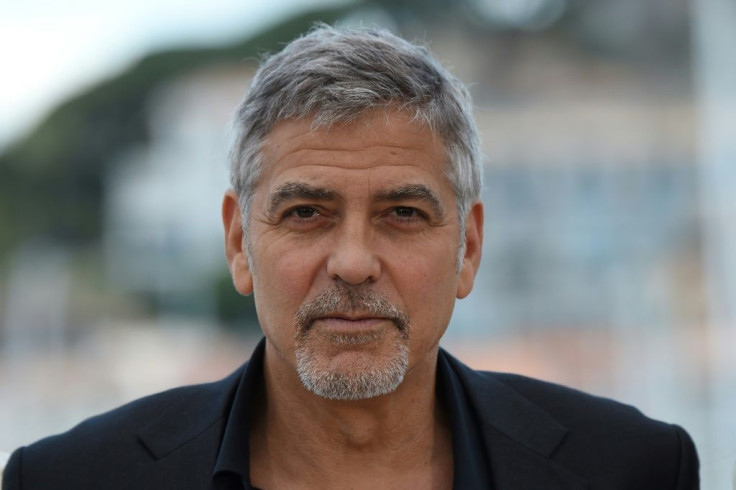 © Copyright IBTimes 2023. All rights reserved.
FOLLOW MORE IBT NEWS ON THE BELOW CHANNELS