Ben Affleck Publicly Declares Admiration For Jennifer Lopez: 'I Am In Awe'
Ben Affleck has nothing but good things to say about Jennifer Lopez. The "Gone Girl" actor publicly praised the pop star and her philanthropic endeavors in a recent interview with Adweek, saying he would never know what it's like to impact the world the way his girlfriend has.
Affleck said Lopez, who is the recipient of Adweek's Brand Visionary Award, has been an influential figure among people of color because of her strength.
"All I can tell you is that I have seen firsthand the difference representation makes because I have seen over and over and over and over, women of color approach Jennifer and tell her what her example as a strong woman and a woman succeeding and demanding the fair share in the business world means to them," he told the publication.
"I am in awe of what Jennifer's effect on the world is," he continued.
Affleck said Lopez has done so much for women and people of color, while he could only create "movies that move people." "Jennifer has inspired a massive group of people to feel they have a seat at the table in this country," he said. "That is an effect few people throughout history have had, one I will never know and one I can only stand by and admire with respect."
Just recently, Lopez also praised Affleck for his writing and acting on "The Last Duel," which her beau co-wrote with Nicole Holofcener and best friend Matt Daemon. The pop star took to Instagram to declare her admiration for Affleck and the film by sharing a video of herself attending the Venice Film Festival with her boyfriend.
"I'm so excited for you guys to see this movie!! It's the first script Matt and Ben have written together along with Nicole Holofcener since 'Good Will Hunting!! And it's amazing!! The acting by the whole cast is fantastic. Jodie Comer plays the lead and she is awesome!!! It was a magical trip and I hope you enjoy the pics!! #TBT Baci Baci Baci #VivaItalia," she captioned her post.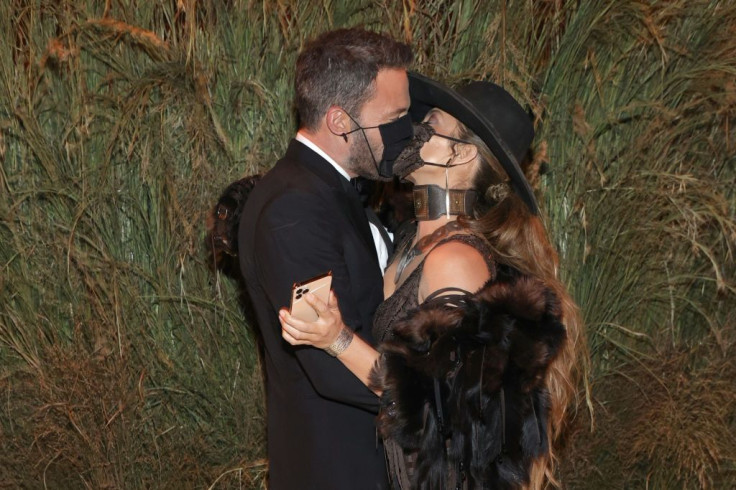 © Copyright IBTimes 2023. All rights reserved.