George Clooney Net Worth: Actor Sells Tequila Company For $1B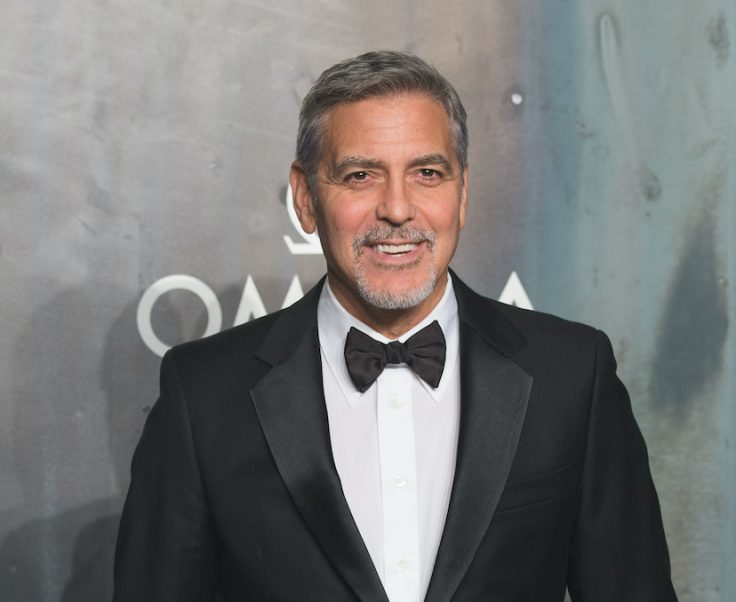 In a major deal, leading beverage company Diageo was confirmed Wednesday as the new owners of actor George Clooney's premium tequila brand Casamigos in a $1 billion deal. The "Hail, Ceaser!" star shares this deal with fellow owners Mike Meldman and Rande Gerber, model Cindy Crawford's husband. The deal significantly benefits Clooney's estimated net worth of $500 million.
The announcement came four years after the company's 2013 inception. Prior to sealing the deal, the trio didn't realize they had a billion dollar company on their hands.
"If you asked us four years ago if we had a billion dollar company, I don't think we would have said yes," Clooney said in a statement issued to International Business Times. "This reflects Diageo's belief in our company and our belief in Diageo. But we're not going anywhere. We'll still be very much a part of Casamigos. Starting with a shot tonight. Maybe two."
Read: George Clooney May Need Sleeping Pills After Welcoming Twins With Amal, According To Former Co-Star
Diageo, who produces liquor brands like Captain Morgan and Ciroc, wanted to acquire Casamigos to become active participants in the fast-growing tequila business. In a statement issued on their website, Diageo revealed their intentions to initially pay $700 million. An additional $300 million would be added to the deal based on performance.
"To date, the founders have built a brand that has thrived under their organic approach in reaching and expanding their "house of friends", and they will continue to promote the brand and provide their leadership and vision," Diaegeo shared on their website Wednesday. "We are delighted that the founders will have continued involvement and active participation in the future success of Casamigos. This, combined with the strengths of Diageo, will ensure the continued momentum of the brand."
The deal will reportedly be finalized by the end of 2017.
Although the premium tequila brand has generated success in the United States, according to CNBC, the trio's creation of Casamigos was an accident. While on vacation in Mexico, Clooney and Gerber were inspired to launch their tequila brand after consuming a large amount of the alcoholic drink. Thereafter, Heldman was brought on board.
Read: How Are Amal, George Clooney Settling Into Life With Twins? Actor's Father Tells All
"As you do when you're in Mexico, you drink a lot of tequila," Gerber told CNBC Wednesday. "After a couple of months trying a lot of different tequilas, George turned to me and said, 'Why don't we just make our own? One that's perfect for us to drink.'"
The deal arrived at a busy time in Clooney's life. The "Money Monster" star recently welcomed twins into the world with wife Amal Clooney in late May. However, prior to the arrival of his family, Clooney hadn't appeared on the big screen in over a year.
From Clooney's business ventures with Casamigos alongside his acting, directing, screenwriting and producing credits, the Academy Award winner's net worth stood at $500 million entering 2017, according to Celebrity Net Worth. However, Clooney's net worth will most likely increase because the purchase of his popular tequila brand has been confirmed, and he intended to remain involved with Casamigos under Diageo's wing.
Tequila sales in America saw their largest growth in 2016 at 7.4 percent, according to Fortune. Therefore, Diageo's decision to capitalize off of the growth within the tequila business would be beneficial to the company in the long run.
Currently, Bloomberg noted that Casamigos is growing quickly and was on "track to sell 170,000 12-bottle cases this year." Casamigos' tequila prices range from $20 to $105.
© Copyright IBTimes 2023. All rights reserved.