George Clooney May Need Sleeping Pills After Welcoming Twins With Amal, According To Former Co-Star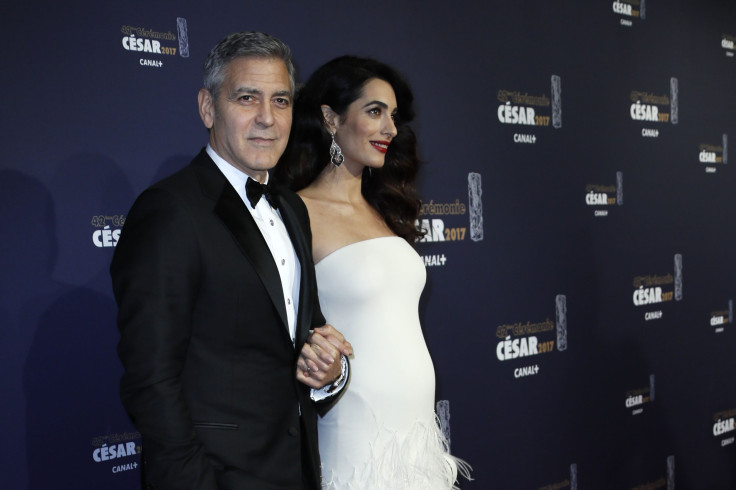 George Clooney won't be getting much sleep now that he and wife Amal are parents to twins. Former co-star and longtime friend Tilda Swinton, who also happens to have twins, has some advice for the first-time dad.
Speaking with the Associated Press, she joked the his only hope for catching some Z's after Ella and Alexander's birth would be medication. She joked, "he's gonna need some sleeping pills." Although the "Ocean's Eleven" actor may never be well-rested again, Swinton, 56, said "it's great" that he's a father.
Read: George Clooney's Father Reveals How He And Amal Are Settling Into Parenthood
In a separate interview with Us Weekly, she recalled Clooney's reaction to learning that she had twins. The "Doctor Strange" actress said he would often "laugh" at how exhausted she was when her kids were newborn. Now, however, it's she who's laughing.
"I have twins myself," she shared. "And he always used to laugh about me looking so tired when my twins were small. And now I have the last laugh."
Neither George nor Amal are worried about how little sleep they're getting right now. According to the world renowned human rights lawyer's mother Baria Alamuddin, the couple is beaming. She told People there were no words to describe the feeling she gets from looking at Amal and George with Ella and Alexander.
"Seeing those two angels, these stunningly beautiful babies...cuddled together, and seeing the joy on Amal and George's faces, it's one of those deeply felt beautiful feelings you can't express in words," the grandmother of eight said.
Alamuddin isn't the only one of the Clooney twins' grandparents that can't stop gushing about them. Nick Clooney, the two-time Oscar winner's father, appeared on "Good Morning Britain" on Thursday to discuss the newest additions to his family. He called Amal and George's twins "perfect," adding that the couple will be amazing parents.
"George will be an absolutely wonderful father," Nick said. "Amal will be — and already is — a magnificent mother. I'm constantly amazed by her. She is an incredible woman."
Ramzi Almuddin, who wasn't able to be present for his grandchildren's birth, opened up to a French publication about Amal and George as parents. He told AFP (via Entertainment Tonight) he was sure they were going to be "great parents." Baria added that Amal, Ella and Alexander are doing great.
"We are over the moon," she said. "It was a beautiful delivery. The babies are beautiful and are doing well."
Neither Amal nor George has shared a photo of the twins yet. Fans do, however, have some idea which of the two Ella and Alexander resemble thanks to doting grandfather Nick. The former journalist told WXIX News' Tricia Macke wife Nina Warren sees a lot of George in the children, especially Alexander.
"They are gorgeous. Nina swears they have George's nose," he said (via Us Weekly). Not both of them, one of them. The little boy looked like he had [George's] nose. His little profile."
Read: Celebrities Celebrate The Arrival Of Amal, George Clooney's Twins
Amal and George confirmed the arrival of their twins in a statement to ET Online. Their rep announced on Tuesday that the twins had been born and shared their names with the public. The couple's spokesperson joked that Amal, Ella and Alexander were doing well, but George would need some time.
"This morning Amal and George welcomed Ella and Alexander Clooney into their lives. Ella, Alexander and Amal are all healthy, happy and doing fine," the statement read. "George is sedated and should recover in a few days."
© Copyright IBTimes 2023. All rights reserved.