George Clooney Recalls Writing Letters To Wife Amal: 'I Was Just Taken By Her'
George Clooney has opened up about the days after he first met his wife, Amal Clooney, and how he eventually started writing her letters.
The couple appeared on a chat show in the wake of their eighth wedding anniversary.
The 61-year-old actor recalled the first time he met Amal in Italy in July 2013. The actor shared there was an immediate connection between them.
"It was easy, it was the minute she walked in the door, I was just taken by her," George told CBS Mornings on Wednesday. "And the fun part was, I didn't know whether she would like me or any of those things. And then she's this extraordinarily fun, smart, beautiful, great woman and I was just very taken with her, and I started writing her letters."
George, who claimed they never had an argument as a couple, shared "love" was the "whole secret" behind not arguing with your partner.
"It's just been easy. Like the easiest thing we have done in our lives thus far," he added. "We've never had an argument."
Amal also chimed in, "I think that it's 99 per cent luck just to meet the right person and I think the one thing we would take is to not be cynical, just to be open, and I was surprised that you were not cynical or guarded at all and things just moved very quickly."
The 44-year-old Lebanese-British barrister also recalled the moment she met George for the first time.
"I thought, 'I'm so glad that there is someone like him in the world.' I didn't ever imagine that I would get to spend the rest of my life with him or that we would have this wonderful family. It took me by surprise."
George and Amal got married in 2014. The couple share 5-year-old twins together -- Alexander Clooney and Ella Clooney.
During the interview, Amal also revealed their son has become a "big prankster," revealing George taught him "these lessons" and, now, the little one was "pranking his dad back."
The official Twitter handle shared the clip from the interview:
On the work front, George will be next seen in an untitled project featuring Brad Pitt.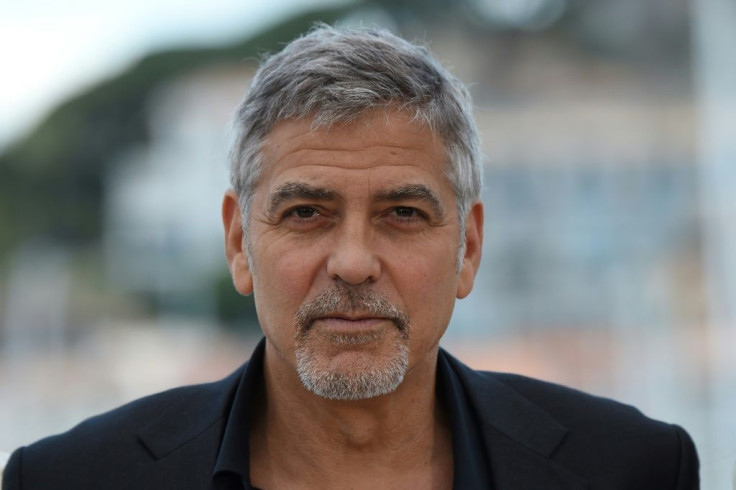 © Copyright IBTimes 2023. All rights reserved.