George Clooney Single? Stacy Keibler And Clooney Reportedly Split And She Jets Off To Undisclosed Location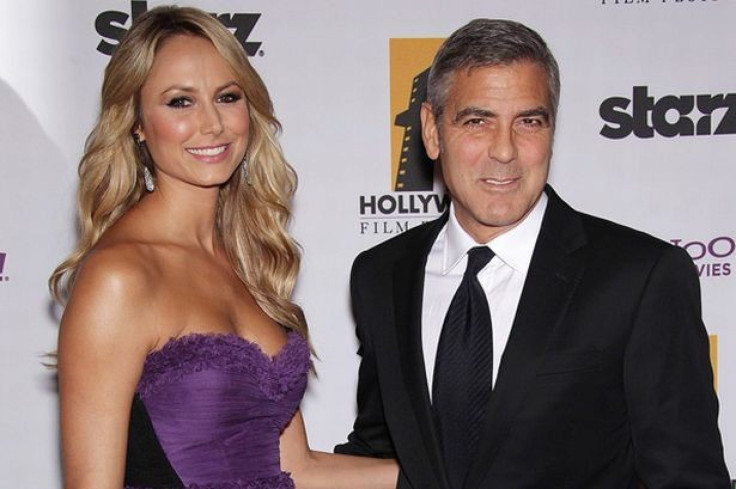 George Clooney may have a new woman on his arm soon, after reports emerged that he and Stacy Keibler are no longer dating.
The couple reportedly broke up after Keibler, 33, realized that she wants to have a family and Clooney has different interests.
"They knew it was never going to end in marriage or babies, and Stacy does want kids and a husband in the next few years," a source told the Sun.
The actor is said to have given the model and former WWE wrestler an apartment and jewelry as parting gifts.
It is unlikely that Keibler will be confirming the split to the media, as she has previously noted her effort to keep her personal life out of the public eye.
"It's really not anyone's business. A personal life is a personal life," Keibler said in an interview with ESPN last year. "I know there has to be a happy medium being in the public eye. You just have to remember not to give everything to everybody."
Just after reports emerged about their split, Keibler hopped on a jet for a vacation. The beauty tweeted a picture of herself inside a private jet on Friday. "Up, up and away," read the caption, while not disclosing where she is heading.
Clooney, 51, is known for the numerous women he has dated over the years. He dated Kelly Preston, who is now married to John Travolta, for 14 months between 1987 and 1989.
He went on to marry actress Talia Balsam in 1989 but split in 1992, allegedly after arguments over money. That is the only time he has been married, and Clooney went on to date a bevy of gorgeous women before meeting Keibler just months after he split with longtime girlfriend Elisabetta Canalis.
They went on to date for a year and a half, and she has attended numerous red carpet events with him such as the Golden Globe Awards and, most recently, the Academy Awards last month.
Meanwhile, Clooney is currently in Germany alongside fellow actor Matt Damon to film an upcoming project, "The Monument's Men."
© Copyright IBTimes 2023. All rights reserved.