George Clooney Talks About Family Life And How Fatherhood Changed Him
KEY POINTS
George Clooney is a father of 4-year-old twins at age 60
He said he did not want to get married until he met human rights lawyer, Amal
Clooney said his kids pull pranks on him
At 60, George Clooney opened up about domestic bliss and shared the joys of marriage and fatherhood on Monday's episode of the "WTF With Marc Maron" podcast.
Clooney, who was once among Hollywood's most notable bachelors, has become a family man in recent years. In the podcast, he said meeting Amal, 43, changed his mind about marriage and having children.
"Listen, I didn't want to get married; I didn't want to have kids. And then this extraordinary human being walked into my life and I just fell madly in love and I knew from the minute I met her that everything was going to be different," the "Ocean's Eleven" star told host Maron.
Clooney described his wife Amal, who is a human rights lawyer, as "the most extraordinary, smart, brilliant, beautiful woman" he has ever met.
He said the initial spark for the woman whom he married "was nothing I've ever experienced before, by far" adding, "I went out with a lot of really nice, smart and talented people. It's just that every once in a while, there's somebody that's specifically for you."
The pair tied the knot in 2014, after less than a year of dating. Clooney revealed he and Amal "went into a discussion" when they decided to have children.
He said, "We'd been married for about a year and we were at a friend's house and they had a kid there, which was loud and obnoxious and I was like, 'Oh s**t!'"
The two-time Oscar winner said Amal had realized how they were "awfully lucky in life" and he agreed by saying, "Yeah we are, we're lucky we found each other."
Amal continued, "It seems like that luck should be shared with some other folks," to which he replied, "Well, I'm in if you're in.'"
The "Batman & Robin" star said they started trying for a child but they never anticipated having twins. "I was gob-smacked because I was kind of up for one, you know?" he said.
The father of two shared highlights about fatherhood in the podcast and told the host that his 4-year-old twins Ella and Alexander already have strong opinions despite their young age. "They're funny and they pull pranks on me," Clooney said.
Previously, Clooney told People, that he learned to do the "diaper prank" which they pull off whenever a stranger is around.
"I did work with them on putting Nutella in a diaper and then eating it [prank]. Whenever a stranger is around, they'll come in holding it, like, 'Papa, it's a dirty nappy!' and I go, 'Okay, I'll take care of it,' and then they eat the Nutella out of the nappy," Clooney told the outlet.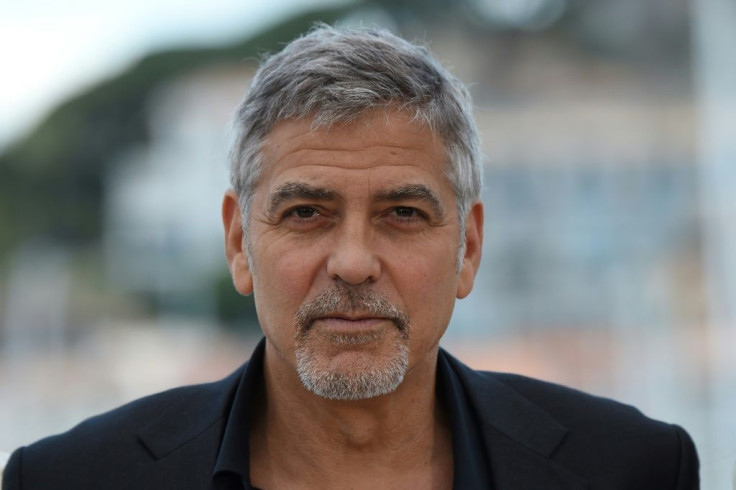 © Copyright IBTimes 2023. All rights reserved.