George Floyd Protests: 2 Atlanta Officers Use Stun Gun, 'Excessive Force' On College Students, Both Fired
KEY POINTS
The officers were caught on camera forcefully pulling a pair of college students out of a vehicle
The officers were identified as Mark Gardner and Ivory Streeter.
Three more officers involved in the incident were placed on desk duty pending an investigation
Two Atlanta police officers were caught on camera Saturday (May 30) exerting "excessive force" on a pair of college students while arresting them during protests over the death of George Floyd. Both the officers were fired, Mayor Keisha Lance Bottoms announced Sunday (May 31).
The two students were participating in the second night of protests in downtown Atlanta when they were forcibly pulled out of their car and arrested. The officers broke the window of the vehicle they were in, used a stun gun on a male student, while his female counterpart was pulled down from it, CNN reported.
The Atlanta Police Chief Erika Shields identified them as students of Spelman College and Morehouse College. Both were reportedly released from police custody Sunday.
"It was the worst experience of my life," the female student, identified as Taniyah Pilgrim, 20, told the publication, adding that she and her friend, Messiah Young, were driving home from protests when the cops got the better of them.
Bottoms described the video as "disturbing" during a news conference Sunday evening. "There clearly was an excessive use of force. We understand that our officers are working very long hours under an enormous amount of stress, but we also understand that the use of excessive force is never acceptable," she went on to add.
The officers in question were identified as Mark Gardner and Ivory Streeter. It was unclear what charges they were facing. Bottoms said there were five officers involved in the incident. The remaining three were assigned to desk duty as an investigation was being carried out.
The Atlanta Police Department released body camera footage of the incident Sunday evening.
Widespread protests have erupted across the U.S. in solidarity with George Floyd, an unarmed African-American man who died after the a Minneapolis police officer pressed his knee against Floyd's neck for nearly 9 minutes. In another incident, a New York City police vehicle plowed into a crowd that surrounded the vehicle Saturday (May 30). In a video of the incident, the protesters were seen throwing objects at the police vehicle from across a barricade, prompting police to drive into the barricade and knock them over. The video was under investigation and it was unclear whether anybody was injured in the incident.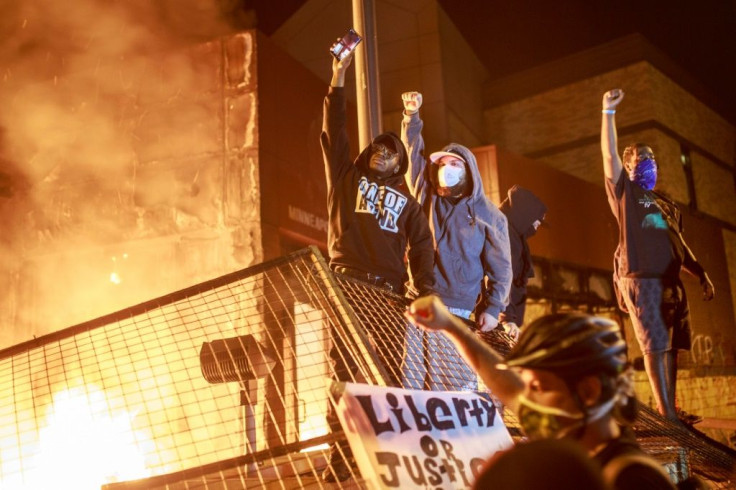 © Copyright IBTimes 2023. All rights reserved.