George Michael Top Songs, Videos And Lyrics: Remembering The Ex-Wham! Singer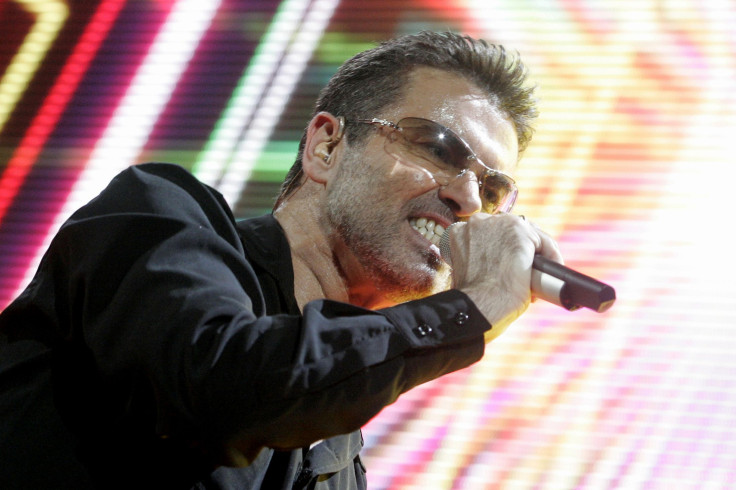 George Michael died "peacefully" at his home in Oxfordshire Sunday aged 53, his family said in a statement. The ex-Wham! singer's cause of death was reportedly a heart failure.
Michael, who was born Georgios Kyriacos Panayiotou, rose to fame with his band Wham!, which he left in the 1980s to start a solo career. He sold more than 100 million records throughout his career. The British singer became best known for hits like "Last Christmas" and "Club Tropicana." He also released popular hits like "Carless Whisper" and "Freedom." His most recent album was "Symphonica," which he released two years ago. Michael won three Brit Awards and two Grammys.
According to Celebrity Net Worth, Michael's net worth is estimated to be $200 million.
Michael first made it to the Billboard's charts in 1983 with Wham!'s "Young Guns (Go For It)," and later earned 21 top 10 hits on the Billboard Hot 100 chart, including 10 No. 1s.
Among the top songs were: "Wake Me Up Before You Go-Go," "Careless Whisper," "Faith," "Father Figure," "I Knew You Were Waiting for Me" (with Aretha Franklin) and "Don't Let the Sun Go Down On Me" (with Elton John).
Below are the top songs from Michael's music career:
Faith
Careless Whisper
Wake Me Up Before You Go-Go
Everything She Wants
Father Figure
Last Christmas
I Want Your Sex
Praying For Time
The Edge of Heaven
I Knew You Were Waiting (For Me)
Here are some lyrics and videos of Michael's famous songs:
I feel so unsure as I take your hand and lead you to the dance floor, as the music dies, something in your eyes, calls to mind a silver screen and all its sad goodbyes." - Careless Whisper
"Last Christmas, I gave you my heart, but the very next day, you gave it away, this year, to save me from tears, I'll give it to someone special." - Last Christmas
"When you were just a stranger/And I was at your feet/I didn't feel the danger/Now I feel the heat/That look in your eyes/Telling me no/So you think that you love me/Know that you need me/I wrote the song, I know it's wrong/Just let me go." - One More Try
"That's all you wanted/Something special, someone sacred/In your life/Just for one moment/To be warm and naked/At my side." - Father Figure
Well I guess it would be nice, If I could touch your body, I know not everybody, Has got a body like you, But I've got to think twice, Before I give my heart away, And I know all the games you play, Because I play them too." - Faith
© Copyright IBTimes 2023. All rights reserved.