Georgia Police Chief's Son Charged With Murder For Killing Step-Child With Belt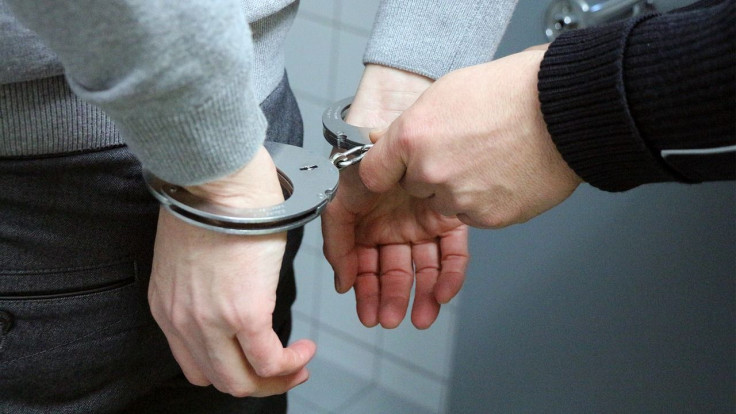 The son of a Georgia police chief was charged with murder, Monday, after fatally beating his 3-year-old stepson with a belt.
According to a report by Fox News, Joshua David Richards, 21, injured the child, Brentley Gore, by using a belt. Brentley had multiple skull fractures and was admitted to a hospital early last week. After efforts trying to revive him failed, Brentley died Sunday afternoon.
According to a report by WXIA, an NBC-affiliated television network, police captain Keith Shaddix of the Villa Rica Police Department confirmed Brentley's death.
According to an account given by Villa Rica police, the law enforcement authorities, on Jan. 23, responded to a report of an injured child at Hickory Falls Apartments. The mother of the child saw contusions when she went to wake him up on the morning of Jan. 23.
The child was then airlifted to an Atlanta-based hospital, the report said.
Shaddix said: "There was some swelling around the eyes, some bruising that showed up on the forehead."
According to police authorities, an investigation into the case determined that the cause of the serious injuries was Richards. Prosecutors claimed that Richards used a belt to seriously injure the young child.
The report further stated that Richards, who is the son of Carollton Police Chief Joel Richards, was initially charged with aggravated assault, aggravated battery, cruelty to children in the first degree and also possession of marijuana.
Richards who had his initial court hearing last Wednesday, is being held at the Carroll County Jail. He was not allowed a bond and authorities are keeping a close eye on him as it is reported that he might be prone to suicide, the report said.
"I've been doing this for 40 years and these kinds of cases break my heart," Shaddix said.
However, the attorney representing Richards stated the child died after he accidentally fell, the Fox News report stated.
"Our belief is it happened during the night and the mother was actually asleep in a different room and was not aware of what was happening," Shaddix added.
A video posted on Twitter showed Richards entering a courtroom Monday where the judge upgraded the charge against Richards to murder after the child died Sunday.
This is not an isolated case where a child was beaten to death. Another 4-year-old child was beaten to death, Jan. 23, in Pennsylvania, by the mother and her boyfriend because the child spilled cereal.
According to a report by WLNE, an-ABC affiliated television network, the mother, Lisa Smith, 19, and her boyfriend, Keiff King, 26, were charged with aggravated assault, attempted murder and other related charges.
Police investigators stated the couple hit 4-year-old Tahjir Smith repeatedly on the head and torso using their hands and a shoe at their residence in 1800 block of Lukens Avenue.
Court documents showed Smith was unresponsive and his consciousness was fluctuating. Paramedics found Smith unresponsive upon their arrival after which he was taken to Abington Memorial Hospital where he was declared dead.
© Copyright IBTimes 2023. All rights reserved.