You decide to take a break from working after a couple of hours and find yourself stepping into the kitchen. Next thing you know, you're leaning on the countertop and eating cereal straight out of the box. Or maybe a slow day made you bring a bag of chips beside your desk to nibble on, only to finish it before your first scheduled break. Or perhaps you found yourself so busy with a task that you didn't notice it's already dark out and you still haven't had a single meal.
We may not always notice it, but it's likely that those of us that switched to working from home have already found ourselves in these positions several times during the past several months. And it's completely alright. The work-from-home setup after all, is something we didn't expect to be doing this 2020. This means that boundaries at home are bound to be blurred, and we find ourselves either completely engrossed in one task, or juggling two or more at the same time.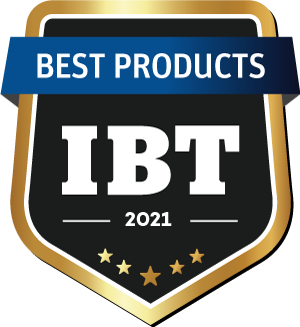 One of the biggest changes that a lot us are forced to make this year is switching to a work-from-home setup. Photo: Photo by Pixabay (CC0)
Harder still, is keeping our nutrition in check while all of this is going on. While many of us may have properly adjusted to telecommuting and feel comfortable with it, it's also likely that this comfort can lead to frequent trips to a fridge. And while restrictions are easing in a growing number of states and gyms have reopened (with restrictions), the reality is that we're still living under a pandemic, meaning a lot of people would still rather stay inside their homes.
All of this can easily translate to more inches on your waistline, which can then sabotage your weight loss and even halt your overall productivity.
According to Amy Keating, R.D., a nutritionist at Consumer Reports, "What you choose to eat can mean the difference between feeling energetic or fatigued and between strengthening or weakening your immune system. Staying healthy is vital now -- it's a public service, really -- and that starts with good nutrition."
Working from home may lead to unhealthy eating habits without us noticing. Photo: Photo from Pixabay (CC0)
So where do you go from here?
For starters, you can try what a lot of people have started doing: to be your own chef and prepare your own meals. It's a good skill to have, and seeing as the habits you make now will definitely last long after this pandemic is hopefully over, it's a wise investment on yourself.
The dilemma with this, however, is that a lot of us simply don't know how to cook, or simply don't have the time to do it.
So what do you do?
Home-Cooked Healthy Meals at Your Door
This is where meal delivery companies come into the picture, and for our money, we'd recommend Diet-to-Go.
Committed to making healthy eating both easy and affordable, Diet-to-Go, operates as a meal delivery company that lets you get professionally-prepared healthy meals at your doorstep on a weekly basis.
Diet-to-Go is committed to bringing you healthy meals at home without any preparation. Photo: diettogo.com
Working in tandem with some of the best chefs in the business in their USDA-certified kitchen, Diet-to-Go understands that great food usually takes planning, shopping and preparing, and that all of us don't always have the time for that. As such, the company intends on providing us with fresh, delicious, low-calorie and nutritionally-balanced meals that we need to help us stay in shape, all without doing anything.
Of course, meal delivery companies are a dime a dozen these days, and a quick Google search will tell you that. However, Diet-To-Go separates itself from the crowd by believing in a sustainable and common sense approach to healthy eating, which is why all of the ingredients that they use are guaranteed fresh and sustainably sourced.
Besides their nutritional meal plans, Diet-to-Go also has a thriving community that will help you reach your fitness goals. Photo: diettogo.com
Healthy Food, Healthy Weight
Diet-to-Go not only helps you eat healthier, but it improves your overall lifestyle by helping you lose weight. The company does this by giving you all the support you need via a community that will give you access to resources and programs that will help inspire and motivate you to stay focused on your health goals, even as you stay busy working from home. In fact, joining the community even lets you get an entire team of health professionals, which includes a nutritionist, a certified health coach, and a registered dietician to help you with your goals. You can check their success stories here, or read reviews from satisfied customers here.
It all starts with great tasting food that will encourage you to eat healthily, something that Diet-to-Go has already mastered. As such, they offer multiple diet options for those that either want to stick to a specific diet, or try a new one altogether. At the moment, this includes:
That's not all. Because Diet-to-Go understands that our tastes change and every customer has their own preferences, they also made sure that you can easily personalize your menu by letting you switch plans, swap out meals, and even pause whenever you need a break. All of this works to give you your personalized meal plan that will then get delivered to your door, ready to be enjoyed within 2-3 minutes.
Diet-to-Go offers different diet plans to make sure you always find the meals that you want. Photo: diettogo.com
From personalizing your menu, to fresh delivery, Diet-to-Go makes sure that they cover all the bases you need to start a healthier lifestyle, and all that's left is for you to do your part.
You may check their pricing here, and take advantage of Diet-to-Go's free delivery for two weeks when you first subscribe.
Affiliate Program
Additionally, those who have a bit more time in their hands can take advantage of Diet-To-Go's affiliate program, where you can earn member loyalty that gives you access to things like nutrition seminars, gourmet meal tasting, open house support, guest chef appearances, and more. Partners can also earn extra profit from commissions.
Diet-To-Go itself is committed to continuously improving its service for you, which is why it has opened several channels for you to communicate with them, be it through a Facebook community, Twitter, asking questions from their experts, giving them a call, or reading their blog.
With Diet-to-Go, you'll be able to stay fit and healthy while still working from home. Photo: Photo by Pixabay (CC0)
Moving forward, meal delivery plans like Diet-To-Go are godsend for those of us who may have lost track of our fitness goals as we continue to navigate life this year. Not only are they there to provide us with the diet plan that we need, but the community behind it also plays a part in making sure we stay motivated once we join the fray.
No need to make any big scary change as well, simply choose the meal plan that will work for you, and the change will start at your doorstep, delivered weekly.
International Business Times offers links to items to help our readers find interesting products. When you buy through links on our site, we may earn an affiliate commission. Here are our
T&C
.