Ghazala Javed: Victim Of Taliban?s War On Women?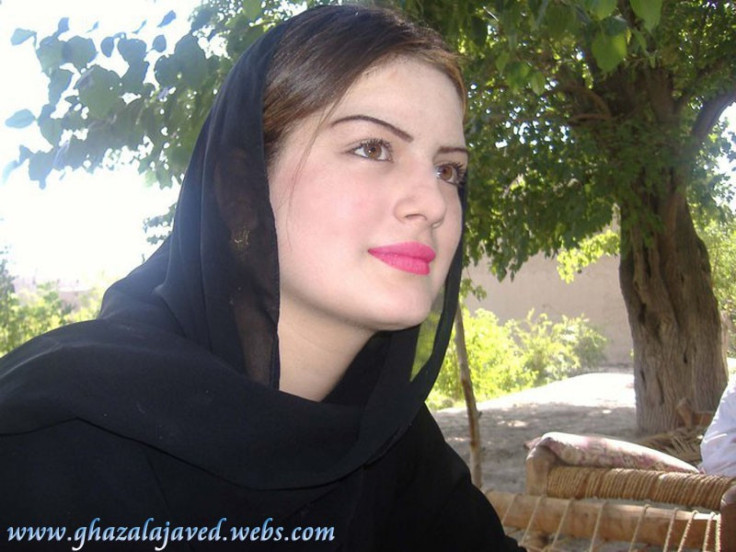 The Taliban's deadly war on women may have taken a high-profile victim with the murder of a popular Pakistani singer.
Ghazala Javed, who sang in her native Pashto language, was gunned down in the northwestern city of Peshawar, along with her father. Accounts of the killings differ, with some reports claiming the deaths arose from a family dispute, while others suggest she might have been murdered by Taliban members who objected to her singing and dancing.
Javed's sister told reporters that Ghazala and her father were shot and killed by armed men who broke into their house. But other reports claim she was killed on the street by gunmen on a motorcycle.
Reportedly hit with six bullets, Ghazala was pronounced dead at a hospital in Peshawar.
Meanwhile, Peshawar police believe Ghazala's ex-husband may have been behind the killing.
Two men on a motorbike sprayed bullets and fled leaving them in a pool of blood, senior police officer Dilawar Bangash told Agence France Presse.
We have registered a case and launched an investigation. The murder seems to be result of some internal [family] dispute."
Ghazala Javed, who was only 24 years old, fled her native Swat valley three years ago when Pakistan's military waged a violent campaign against Taliban militants in the remote region near the Afghanistan border. Taliban warriors had targeted singers, dancers and other entertainers during their brutal occupation of Swat.
Ghazala, who released more than two dozen albums during her short career, was hugely popular across the Pashto-speaking communities in Pakistan, Afghanistan and elsewhere. Fearing the Taliban's edicts against music, she recorded many of her albums in Dubai.
Her bold decision to divorce her husband may also have offended some in deeply conservative Pakistan.
From 2007 to 2009, the Swat valley was essentially controlled by Taliban fighters under the leadership of radical cleric Maulana Fazlullah, who terrorized the local people, particularly women, with murders, beheadings and attacks on girls' schools and stores that sold music.
Thousands of people fled Swat during the Taliban's reign of terror and subsequent military campaign against the militant group.
During its presence in Swat, the Taliban waged an unremitting campaign of terror and violence against girls and women in the area. Among other atrocities, Taliban militants blew up hundreds of girl's schools, jeopardizing the education of tens of thousands of young female students and the jobs of thousands of women teachers.
Interestingly, Swat, renowned for its natural beauty, has a long history of women singing and dancing.
© Copyright IBTimes 2023. All rights reserved.
FOLLOW MORE IBT NEWS ON THE BELOW CHANNELS