Ghislaine Maxwell's Deposition With Details About Jeffrey Epstein, Prince Andrew Released
KEY POINTS
Ghislaine Maxwell said she never saw Jeffrey Epstein engaging in inappropriate activities with minors
Maxwell said Virginia Giuffre Roberts' claim that she had sex with Prince Andrew at her home is a lie
Maxwell denied the sexual assault allegations thrown against her
Ghislaine Maxwell denied the allegations that she was aware of Jeffrey Epstein engaging in inappropriate activities with underage girls and Prince Andrew having sex with Virginia Giuffre Roberts at her home in her 2016 deposition.
On Thursday, the Manhattan federal court rejected Maxwell's request to keep the over 800-page court papers she gave four years ago private. E! News obtained a copy of the documents including Maxwell's deposition from a now-settled defamation lawsuit filed against her by Roberts, one of Epstein's alleged sexual asssault victims.
"I never saw any inappropriate underage activities with Jeffrey ever," Maxwell said in the deposition.
"I never observed Jeffrey having sex with a minor," she added.
Maxwell stressed that she couldn't tell and is "not able to tell" his "story." She also refused to respond to "any questions about consensual adult sex."
In addition, Maxwell addressed the allegations that she sexually assaulted multiple women telling investigators that she never had "nonconsensual sex with anybody ever, at any time, at anyplace, at any time, with anybody."
In her deposition, she also called Roberts a liar for claiming that she went with Epstein, Maxwell and Prince Andrew to a nightclub when she was underage, and they went to Maxwell's home in London after where she allegedly had sex with the Duke of York. Epstein and Maxwell allegedly ordered her to do it.
"Her entire ludicrous and absurd story of what took place in my house is an obvious lie," Maxwell said denying Roberts allegation before adding, "The tub is too small for any type of activity whatsoever."
Meanwhile, Prince Andrew already denied Roberts' allegations about what happened between them in a previous interview. The royal said he has never met Roberts.
"I have no recollection of ever meeting this lady, none whatsoever," Prince Andrew told BBC Newsnight. "It just never happened."
Prince Andrew also stressed that he was with his children Princess Beatrice and Princess Eugenie the day Roberts claimed they had sex.
"No, that couldn't have happened because the date that's being suggested I was at home with the children," the royal said.
"I'd taken Beatrice to a Pizza Express in Woking for a party at, I suppose, sort of four or five in the afternoon. And then because the Duchess (Sarah Ferguson) was away, we have a simple rule in the family that when one is away, the other one is there. I was on terminal leave at the time from the Royal Navy so, therefore, I was at home."
Prince Andrew stepped down from his royal duties after the interview.
As for Maxwell, she was arrested and charged with six counts relating to sexual abuse and trafficking of minors in Epstein's sex abuse case. She pleaded not guilty and her trial is scheduled on July 12, 2021.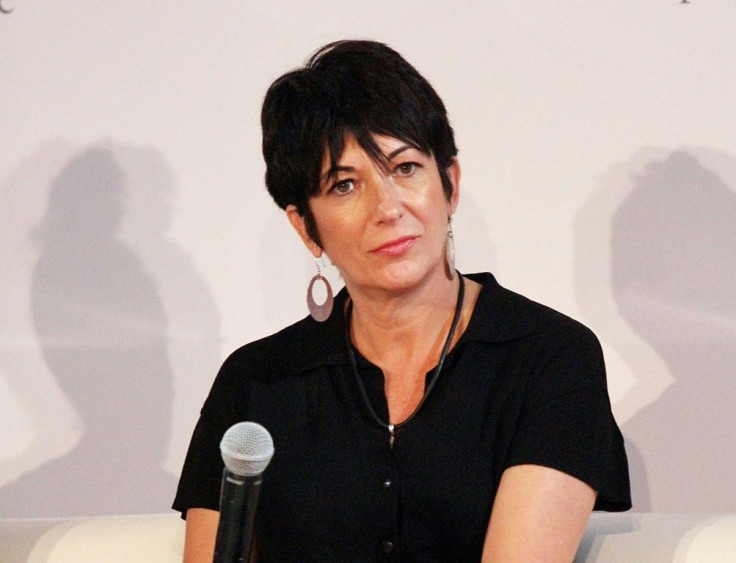 © Copyright IBTimes 2023. All rights reserved.