Gift Ideas For Book Lovers 2016: 9 Presents To Buy A Bookworm This Christmas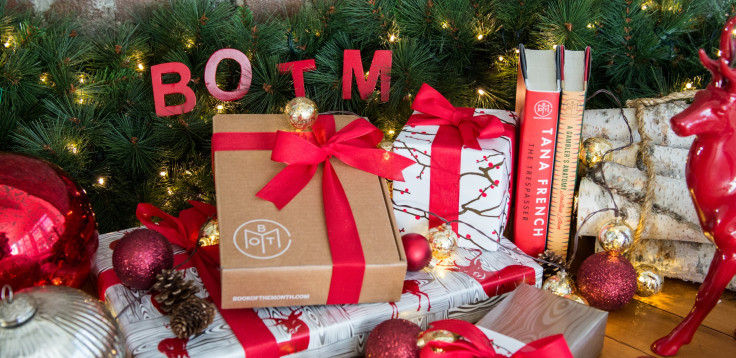 It's hard to shop for someone who loves books. After all, they've read so much, and you can't be expected to know their whole library. However, these gifts would be much appreciated for Christmas or Hanukkah, and they don't require you to pick out a title for your book-loving friends or family members.
1. Necklaces — These necklaces from Out of Print ($30) are plated in gold or silver, and they're all references to famous novels. Holden Caulfield's red hat from "Catcher in the Rye," broken east and west eggs from "The Great Gatsby" and a "Peculiar" necklace from "Miss Peregrine's Home for Peculiar Children" are among the choices.
2. Writing Gloves — Your loved one doesn't have to be a writer to use fingerless gloves. Anyone who types in a cold cubicle could benefit from these hand warmers by Storiarts ($26). They come with various different books printed on them. Whether you're a "Peter Pan" fan or a "Dracula" lover, there are plenty of options.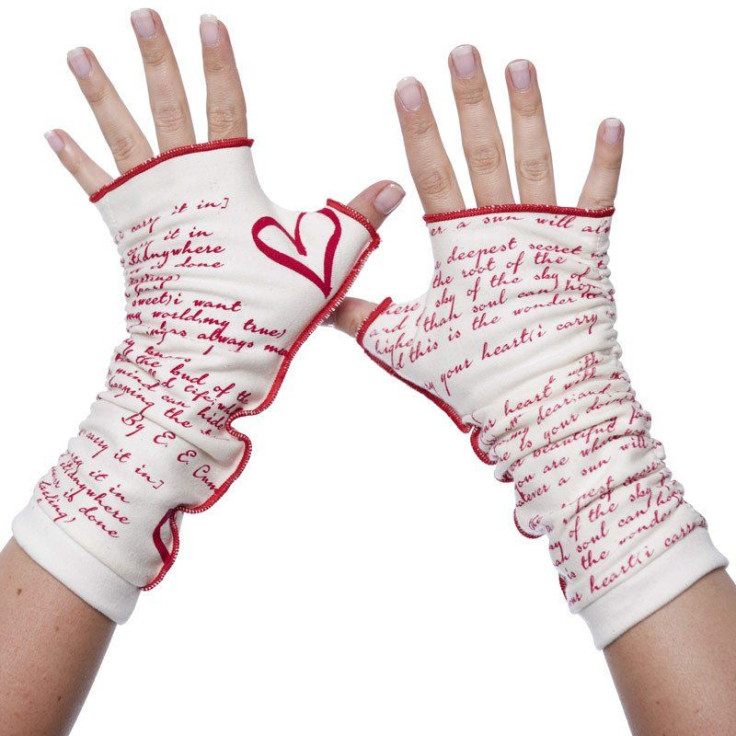 3. Candles — Want to smell like Lallybroch from "Outlander" or Jay Gatsby's mansion from "The Great Gatsby"? Check out these candles ($18) from Frostbeard Studios. If you're not sure which literary location they'd prefer, you can get ones that smell like every reader's favorite place: the bookstore.
4. Book Purses — Make their favorite book a fashion statement. This Etsy shop has "Harry Potter," "Pride and Prejudice," "The Little Prince" and more printed on faux leather purses ($105).
5. Personal Library Kit — Are they always lending their books to friends? This kit ($15) will make it easier for to keep track of who borrowed what. It has a stamp, pencil, ink pad, pockets and checkout cards.
6. Book of the Month Subscription — Okay, this isn't a non-book Christmas gift, but it still doesn't require you to chose a book. Prices for this subscription box start at $44.97 for a 3-month subscription, and they've sweetened the deal to let you get something too. When you gift a 3-month subscription, you can get a month free for yourself. Your giftee will get to choose one of five books each month, and celebrity guest judges give you their pick too. "Broad City" actress Abbi Jacobsen is December's judge, and Whoopi Goldberg, Arianna Huffington, Anthony Bourdain and more have served in the position previously.
7. Chocolate Books — You know what makes a great snack for reading? Chocolate books. Etsy has little novel-shaped candies available, starting at $4.
8. Postcards — This stationary set ($19.99) puts quotes from famous writers like Aristotle, T.S. Eliot, Edgar Allan Poe and Virginia Woolf onto black and white postcards with 50 different designs. The set comes with 100 cards.
9. Book Bouquet — These flowers don't need water. The bouquets are made of pages from books ($30), but if you're in a DIY mood, you can make them yourself.
What are you buying your book lover for the holidays? Share your ideas in the comments section below!
© Copyright IBTimes 2023. All rights reserved.
FOLLOW MORE IBT NEWS ON THE BELOW CHANNELS