Gifts For Teachers: 6 Christmas Present Ideas For Educators
A teacher can be difficult to shop for. After all, they're a person that parents don't typically know all that well, but they still deserve a holiday gift for teaching your child every day. See some thoughtful gift ideas perfect for educators below:
Face Masks — Putting up with kids all day is a stressful job. Give them a gift that helps them relax, like a Peter Thomas Roth face mask set ($25).
Chocolate — Go for something a little fancier than the drugstore chocolate box this year. Nunu Chocolates creates candy infused with beer and liquor. For those who want something a little less adult, other ganache flavors include expresso, earl grey and raspberry (prices vary).
Mugs — There's no such thing as too many mugs. This composition notebook mug ($12) is definitely school-themed, but Out of Print Clothing also has other mug options that include the covers of literary classics.
Caffeine — If you can't handle your own kids without a caffeine jolt, just imagine how much caffeine someone would need to lead a class with a couple dozen kids. Try Rook Coffee (starts at $13.80 for 12 oz.) for those who enjoy a cup of joe or Miss Tea (prices vary) for those who prefer something a little lighter.
Personalized Pencils — Teachers always need to lend pencils to students, and a personalized writing utensil makes it a little more special. Pencils ($9.19 for 24) with the teacher's name on them might even help students remember to return the tools.
Gift Card — No, it's not the most original, but it could be the most useful. An Amazon or Target gift card could help a teacher buy anything from classroom supplies to groceries to clothing. Just be sure to include a heartfelt card with the gift.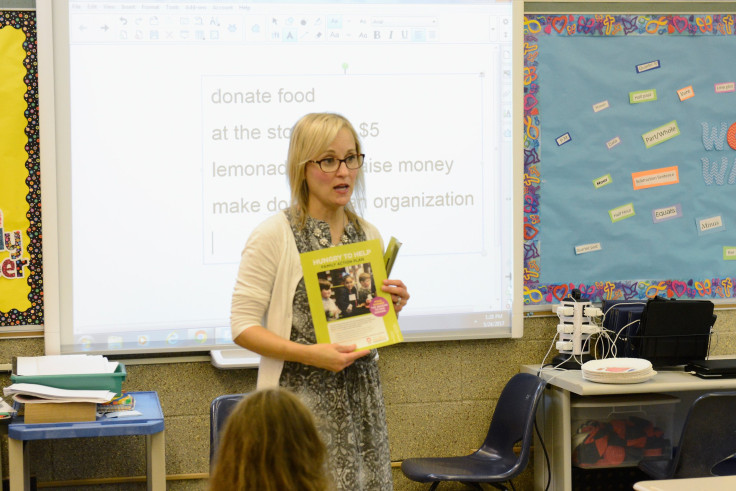 © Copyright IBTimes 2023. All rights reserved.