Gigi Hadid Showcases Stunning Body In Black Bikini, Sheer White Pants
KEY POINTS
Gigi Hadid sent her fans into a frenzy by sharing a bunch of racy pictures on Instagram
The model was seen wearing a black bikini and a pair of see-through white pants
The photos recieved more than 1.5 million likes in less than 24 hours
Gigi Hadid is undoubtedly one of the hottest models out there and she does not shy away from showing off her flawless skin when it comes to business. The supermodel raised the hotness quotient by posting a set of racy pictures on social media.
The 24-year-old model took to Instagram to share a bunch of pictures from her latest photoshoot which saw her in a sexy avatar. In the snaps, she can be seen wearing a barely-there black bikini that she paired with matching underwear. On top of the of underwear, Hadid donned a pair of see-through skin-tight pants that perfectly displayed her long, lean legs and left little to the imagination sinc fans can see almost everything through the pants.
The model leaned back for the photo and stretches out tall to show her amazing physique. Even though the pants are covering her heels, Hadid could be sen wearing boots of black-and-white color because of its see-through material.
Her hair looked majestic as they were brushed and left hanging free except for the front part that was pulled into two buns. For makeup, she used a lot of eye makeup while her lips are without any kind of lipgloss or lipstick in order to highlight her natural beauty.
The photos beautifully captured her amazing body, tiny waistline, well-propotioned butt and toned mid-section.
The model later revealed that the shoot was for the February issue of Vogue Russia. It is unknown if the photos will be on the cover of the magazine or not.
The photos turned out to be a massive hit among her 51.1 million followers. The racy pictures racked up more than 1.5 million likes and 3,500 comments in less than 24 hours. One user commented that it was a perfect start of 2020 for him as he was delighted to see Hadid in such a sexy avatar while another netizen simply labeled her a "QUEEN."
In related news, the former Victoria's Secret Angel recently joined hands with UNICEF to travel through Africa and know about the difficulties people face in their day-to-day lives there. Speaking with Vogue, the model revealed that she was amazed to see the amazing culture that the continent possesses.
She was also going to be a potential juror in the Harvey Weinstein trial but was dismissed from the list of jurors due to her connection with one of the actresses accusing Weinstein, Salma Hayek. The "Frida" star claimed that Weinstein sexually assaulted her and forced her to do a nude scene.
According to a statement made by Weinstein's lawyer, Hadid's involvement will turn this case into a "carnival" and also questioned Hadid's ability to be impartial since she is also friends with Cara Delevigne, who is also one of Weinstein's accusers.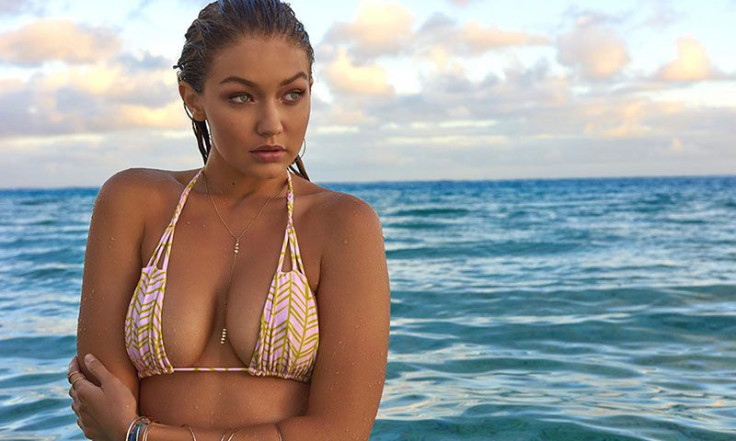 © Copyright IBTimes 2023. All rights reserved.