Giotto Devil: Found in the Detail of Renaissance Fresco [PHOTOS]
In the Basilica of St Francis in Assisi, art restorers have discovered the figure of a hidden devil amidst the clouds of one of the most famous frescos by Giotto.
The devil was literally hidden in the details. Concealed within the top clouds of fresco number 20, the devil appears in a cycle depicting scenes in the life and death of St Francis painted by the master in the 13th century.
Italian art historian Chiara Frugone discovered the astounding hidden secret, painted by the artist himself. It shows a profile of a figure with a hooked nose, a coy smile, and dark horns hidden amongst the clouds in the panel of a scene depicting St Francis' death.
Difficult to see from the ground of the basilica, the figure emerges when photographed from close up.
The chief restorer of the basilica, Sergio Fusetti, told Reuters that Giotti may have painted it among the clouds to have a bit of fun. He likely did not want the image of the devil to be the focal point of the fresco and may have painted it to spite someone he knew, portraying him as a devil, Fusetti said on the convent's Web site.
The concept of hiding a figure in the clouds was previously thought to have been first implemented by Andrea Mantegna in the 15th century. Mantegna's painting of St Sebastian, done in 1460, has a cloud from which a shadowy knight emerges.
Yet, Giotto's fresco was done two centuries earlier.
Giotto di Bondone was seen as one of the finest Early Renaissance artists. Take a look at the mysterious devil below: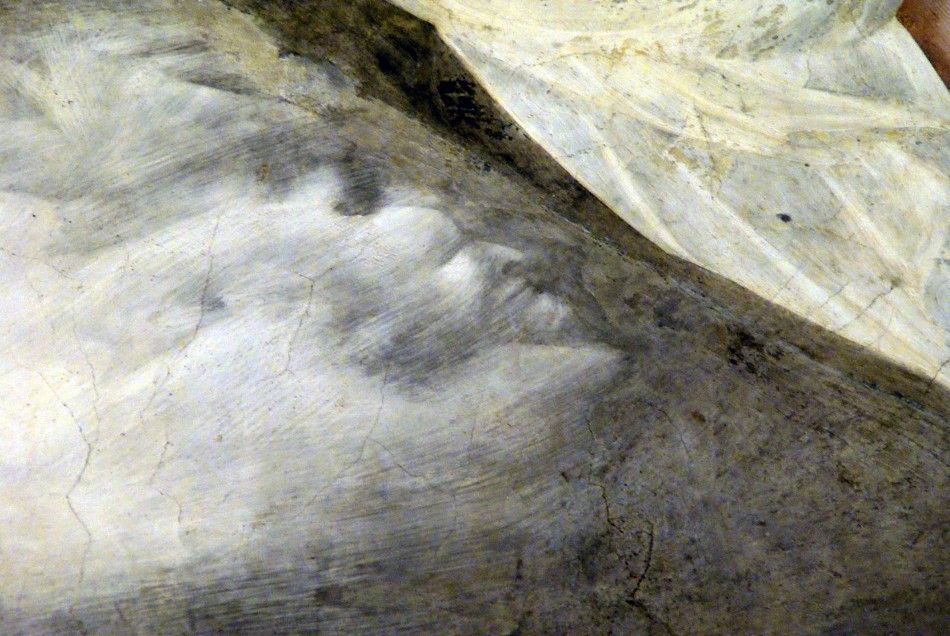 © Copyright IBTimes 2023. All rights reserved.
FOLLOW MORE IBT NEWS ON THE BELOW CHANNELS