Gisele Bündchen-Tom Brady Update: Model Responds With Cute Instagram Picture After New England Patriots Win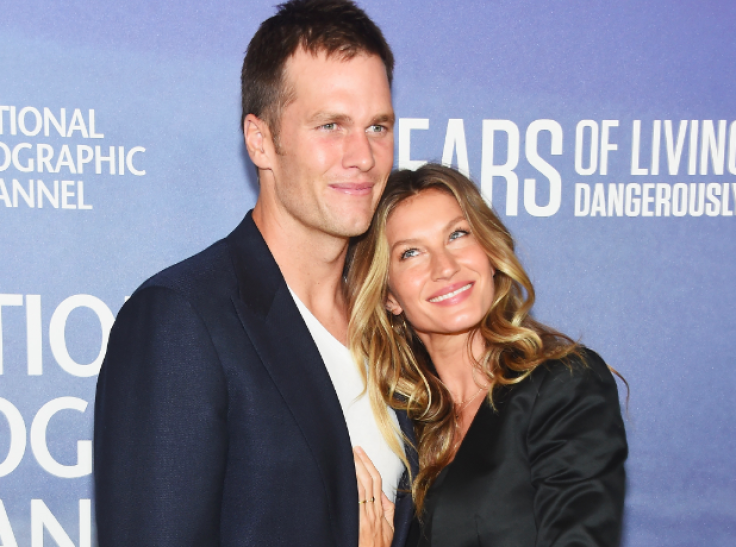 Former Victoria's Secret model Gisele Bündchen took to Instagram Sunday to celebrate her husband, quarterback Tom Brady, after his New England team defeated the Pittsburg Steelers in the NFL Conference Championships at Gillette Stadium in Foxborough, Massachusetts.
The couple posed with matching hats for a Sunday Instagram picture. " Congratulations my love! @tombrady#gopats," she wrote. The message was liked more than 450,000 times by her 11.1 million followers. While Brady, 39, looked into the camera and grinned, the model put her head down so the "Conference Champions" hat could be seen and pointed at her husband with both fingers.
Brady, who has the chance to win his fifth Super Bowl, shared the shame picture on his page. "ADVANTAGE! #letsgooooooo," he wrote Sunday.
The following day, Brady opened up about his teammates, backup quarterbacks Jimmy Garoppolo and Jacoby Brissett.
"You guys might not know this, but I consider myself a bit of a loner," Brady penned. "I tend to think of myself as a one-man wolf pack. But when the Patriots brought Jimmy in, I knew he was one of my own. And my wolf pack - it grew by one, so where there two - there were two of us in the wolf pack. I was alone first in the pack and then Jimmy joined in later. And nine months ago, when the Patriots introduced me to Jacoby, I thought 'Wait a second, could it be?' And I knew for sure- I just added another guy to my wolf pack. So today, I make a toast! Blood brothers!"
The football star is new to Instagram, posting his photo two weeks ago. He shared an image of himself standing in the New England snow in a T-shirt and jeans. "You can take the boy out of California... and I think they took the California out of the boy!" he wrote.
The New England Patriots will take on the Atlanta Falcons for Super Bowl 51 Sunday, Feb. 5, 2017 at NRG Stadium in Houston.
Follow me on Twitter @mariamzzarella
© Copyright IBTimes 2023. All rights reserved.