Gisele Bündchen Is The World's Highest Paid Model On Forbes List, Kendall Jenner Makes Her Debut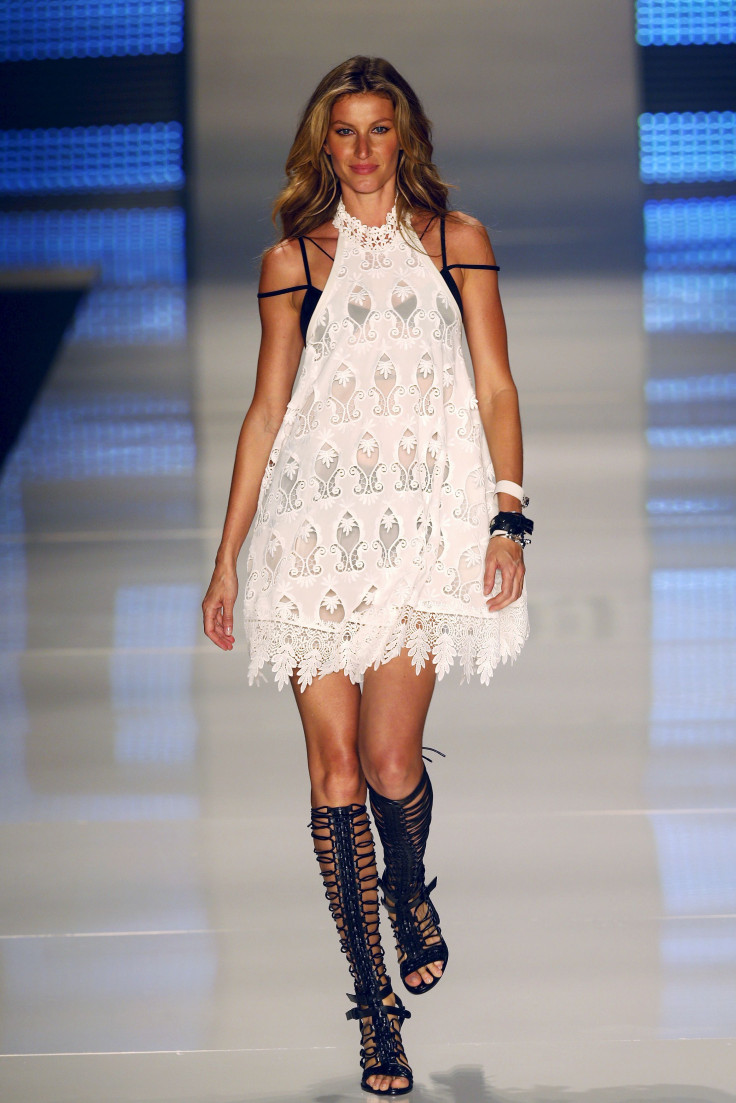 Gisele Bündchen may have said good-bye to the runway but she is still the world's highest paid model on the Forbes magazine list, thanks to her fashion campaigns and lingerie line, Gisele Bundchen intimates. The Brazilian bombshell has been named the world's highest-paid supermodel by Forbes magazine ninth time in a row.
Bündchen, 35, earned $44 million over the past year, which is $35 million more than what models Cara Delevingne and Adriana Lima, who are next on the list, took home. The mother-of-two's awe-inspiring earnings before tax deduction are credited to modelling campaigns for various international brands, such as Balenciaga, Isabel Marant, Chanel, Stuart Weiztman and Under Armour, E! News said.
The wife of New England Patriots' quarterback Tom Brady announced her decision to quit the catwalk in April. "I don't see how to continue (modeling on the catwalk)... and stopping will leave room for other projects I have for myself," she told a Brazilian newspaper, Folha de Sao Paulo, at the time.
"Automatically my body tells me if what I do is worth it, and it asked to stop. I respect my body, it's a privilege to be able to stop," she added.
According to the estimates by Forbes magazine, the Brazilian beauty earns close to $120,547 a day. The former Victoria's Secret model has also earned over $430 million since the start of her career. Newcomer Delevingne and Adriana Lima make just $9 million in comparison.
Other Victoria Secret Angels Doutzen Kroes, Miranda Kerr and Alessandra Ambrosio earn $7.5 million, $5.5 million and $5 million respectively.
The list also has a surprise newcomer in the form of 19-year-old model Kendall Jenner. Reality star Kim Kardashian West's little sister took home $4 million this year, thanks to her high-profile work with Marc Jacobs, Givenchy, Fendi, Calvin Klein, Topshop and Balmain.
© Copyright IBTimes 2023. All rights reserved.