Glenn Beck Set To Expose Boston Bombing Conspiracy, Reveals 'Exclusive' About Saudi National [VIDEO]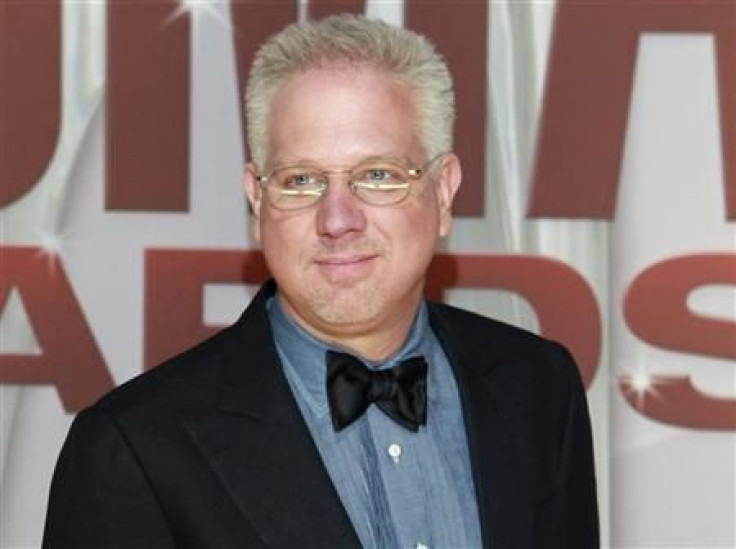 Conservative radio host Glenn Beck is threatening to expose what he says is a U.S. government cover-up and conspiracy involving a Saudi national tied to the Boston Marathon bombings.
On Monday, one week after the tragic bombings and a few days after suspect Dzhokhar Tsarnaev, 19, was captured, The Blaze, a news site owned by Beck, announced new details about a Saudi national that he says the government was trying to cover up.
In a Blaze "exclusive," it was reported that a Saudi national, initially believed to have been a person of interest in the Boston bombing, was going to be deported under Section 212 3B of the Department of Justice's Executive Office for Review's benchbook. The section, entitled "Classes of Aliens Ineligible for Visas or Admission – Terrorist Activities," states that any individual who falls into this category will receive a hearing and could face deportation.
The Blaze lays out the reasoning for why it believes the government is covering up the story of a Saudi national. The news site originally reported that a Saudi identified as Abdul Rahman Ali Alharbi was a "person of interest" linked to the Boston bombing. The Blaze's chief content officer, Joel Cheatwood, stated that sources indicated the suspect would not be deported and that Homeland Security Secretary Janet Napolitano did not respond to questions about such a suspect.
Later the U.S. Immigration and Customs Enforcement office stated it was holding a Saudi national in custody, although it was not the individual earlier identified as Alharbi, and the individual was not linked to the Boston bombing.
View a video of Glenn Beck discussing the Saudi national on his radio program on Monday below.
With Dzhokhar and Tamerlan Tsarnaev identified as two suspects in the Boston bombing, The Blaze says congressional sources state Alharbi is also linked to the bombing and that documents tying him to it were sent to Congress members.
The Blaze cites a report by Fox News' Todd Starnes in which he states Alharbi was flagged for terrorist activities but was still given a visa, despite being on a watch list. Starnes stated that Alharbi was still set to be deported.
Beck on his radio program Monday called Alharbi a third suspect in the Boston bombing, citing sources from Congress as well as other curious connections such as Secretary of State John Kerry's meeting with Saudi Arabian Foreign Minister Saud Al-Faisal on Apr. 16 as well as Alharbi's status in his file being changed from Boston bombing suspect to nothing.
According to Beck, "Wednesday at 5:35 p.m. the file is altered," he continued, "This is unheard-of, this is impossible in the timeline due to the severity of the charge….You don't one day put a 212 3B charge against somebody with deportation, and then the next day take it off. It would require too much to do it."
Beck states that there are just two people in power capable of changing the files, but it would be near-impossible considering the short amount of time. Beck lays out the conspiracy rationale, explaining the government has not revealed any details or photos of the second Saudi national nor addressed the conflicting reports of Alharbi's status.
Beck goes even further, contending the United States and Saudi Arabia have a secret alliance. According to Beck, "There is a relationship between the U.S. and Saudi Arabia the American public doesn't know about. The case of Abdul Rahman Ali Alharbi is only the latest example."
Media Matters for America, a liberal media watchdog group, reported on Thursday that Beck's claims of a Saudi national were debunked by a Department of Homeland Security official on CNN.
FOR FREE to continue reading
✔️ Unlock the full content of International Business Times UK for free
offer available for a limited time only
✔️ Easily manage your Newsletters subscriptions and save your favourite articles
✔️ No payment method required
Already have an account? Log in
© Copyright IBTimes 2023. All rights reserved.