Global Banks Face $1.2 Trillion Shortfall Under Proposed FSB Rules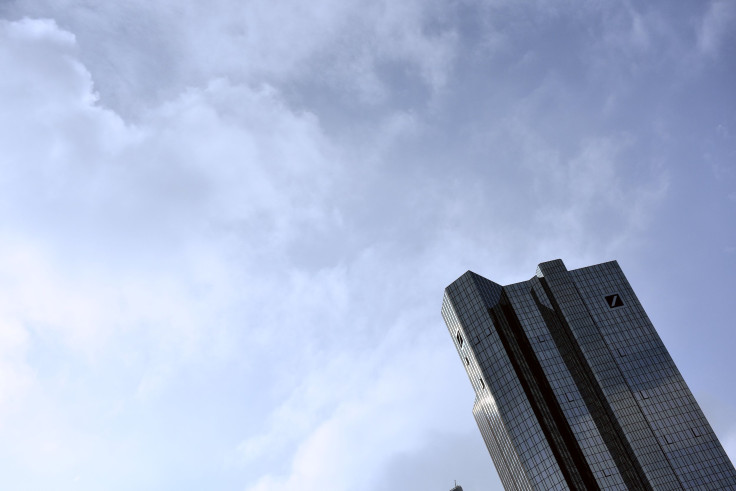 The world's 30 biggest banks, including HSBC, JPMorgan Chase and Deutsche Bank, would need to raise as much as $1.2 trillion in total loss-absorbing capacity by 2022 under proposed rules published Monday by Europe's Financial Stability Board (FSB).
The plan, which would need to be endorsed by leaders of the G20 before it comes into force, aims to prevent a repeat of the 2008 financial crisis, when taxpayers were forced to foot the bill for the bailout of several "too big to fail" banks.
"It is important to recognize that success in ending Too Big To Fail may never be absolute because all financial institutions cannot be insulated fully from all external shocks. But these proposals will help change the system so that individual banks as well as their investors and creditors bear the costs of their own actions, and the consequences of the risks they take," Mark Carney, the governor of the Bank of England and chairman of the FSB, wrote, in a letter to G20 leaders.
Under the proposed rules, which would apply to 30 global banks identified by the FSB as "systemically important," the lenders will have until January 2019 to create a financial buffer, or Total Loss Absorption Capacity (TLAC), of at least 16 percent of their risk-weighted assets. The minimum TLAC requirement will gradually increase, rising to 18 percent by January 2022.
Currently, according to the 18 percent target, the banks face a shortfall ranging from 457 billion euros ($491 billion) to 1.1 trillion euros ($1.2 trillion) -- depending on the nature of debt included in the calculation.
If the proposed rules are enforced, banks from emerging markets -- including large Chinese banks --that have so far enjoyed an exemption from TLAC rules, will be the hardest hit. According to the FSB, four of the 30 lenders classified as systemically important currently have no instruments that count toward TLAC.
The FSB proposal comes just days after the U.S. Federal Reserve proposed similar rules to ensure that the country's largest banks can withstand another financial crisis. According to some estimates, America's eight largest banks would currently need to raise an additional $120 billion to meet the Fed's target.
© Copyright IBTimes 2023. All rights reserved.