Global E-Commerce: Merchants, Both Young And Old, Are Reaping The Benefits
With close to $3 trillion in global retail e-commerce sales in 2018, it's no surprise that the number of people selling online is constantly on the rise. But as the global digital economy continues to grow and become available to anyone in any place at any time, which nations or demographics are selling the most, and how much these sellers are making?
Cross-border e-commerce is still on the rise
There is a reason why people all over the world want to become sellers, and why many of those sellers are going cross-border – money, opportunity, and lots of it. In fact, 30 percent of merchants saw more than $10,000 in cross-border sales in the first three months of 2019, according to our data, proving that there are ample opportunities for more sellers to build viable cross-border businesses which can be extremely profitable. Ten percent of sellers even made more than $50,000 in sales, 5 percent over $100,000 and 2 percent made more than $250,000 in sales internationally.
These earning numbers clearly show the massive power of the cross-border selling economy and the substantial growth sellers can experience once they move beyond their home country and join the global e-commerce community.
India gives China a run for its money
Looking at the breakdown of e-commerce sales by location, Indian sellers are experiencing notable and rapid growth on the world's leading marketplaces. Due to seasonal trends, most countries see a decline in sales during the first quarter of the year, but according to our quarterly global seller index, sales in India were up 4 percent quarter-on-quarter and 121 percent year-on-year. This indicates India's prominence as a rapidly developing e-commerce hub, which doesn't come as a surprise considering the overall economic expansion seen throughout the country.
Other countries are also seeing substantial growth thanks to geopolitical issues causing sellers to expand beyond borders. For example, the United Kingdom saw 148 percent growth in e-commerce sales this year. To date, the U.K., which has a strong domestic market, has had a relatively small cross-border seller community, but this is beginning to change. With concerns surrounding the U.K.'s economy post-Brexit looming in the distance, sellers are starting to see benefits of expanding their businesses to marketplaces in Europe, North America and beyond.
While India and the U.K. have been showing remarkable results on the global e-commerce stage, every market has seen significant growth over the last year. China remains a clear winner in regards to overall volume, despite slower sales in the first quarter. This is in line with the continuing trend of globalization and the booming growth of e-commerce on a global scale.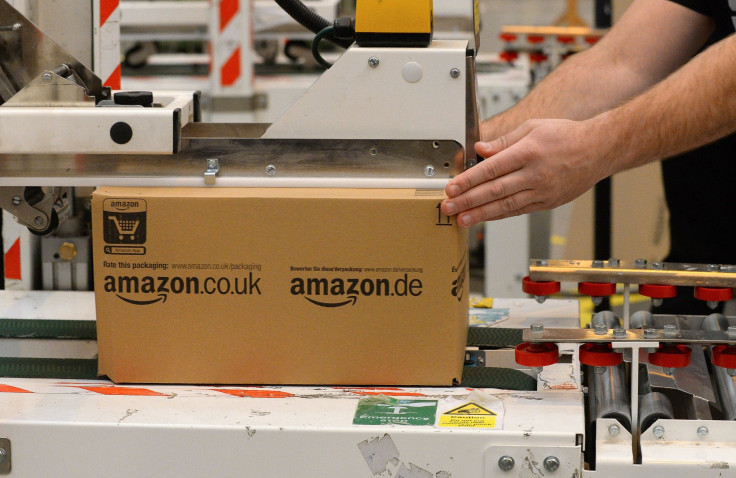 Millennials and Gen-X go head-to-head
Sellers are starting to get younger. In 2019, half of all sellers are now millennials, followed by Gen-X, Baby Boomers, and Gen-Z. While millennials are picking up the pace in selling, Gen-X is the group actually making the most money, with significantly larger sales numbers compared to their actual representation in the overall seller population. It appears this age group has cracked the code, but they are likely to find competition in a horde of newcomers.
Younger sellers are joining the game in record numbers. According to our data, Gen-Z saw a 101 percent increase in sellers over the last year. This means plenty of younger people are seeing the value of being entrepreneurial and selling online in lieu of, or as a supplement to, a more traditional income source.
Although the number of younger sellers in on the rise, this generation still has some learning and improving to do as their sales are not increasing at the same rate as their older and more experienced peers. The number of Gen Z sellers might have doubled year over year, but their total sales were only up 66 percent.
In contrast, Baby Boomers are growing at a much slower rate than the younger age groups, at 27 percent, but year over year sales growth is up an impressive 54 percent. This shows that Baby Boomer sellers have more experience and expertise under their belt, and have had more time to learn how to be successful.
On the up and up
The cross-border selling landscape has already experienced some dramatic shifts in 2019. With the convenience of the digital economy, sales growth has been massive across all markets in the last year. India especially continued on an upward trend, showing it may have what it takes to eventually rival the likes of China.
Additionally, there was a substantial increase in the number of merchants, and sales, across all generations relative to the first quarter of 2018. This signified that selling online internationally is not just a young person's game. In fact, older age groups brought in larger sales relative to their representation in the overall seller population.
There is no telling what new revelations the rest of 2019 will bring, but it is clear that everyone stands to benefit from the growing popularity of e-commerce and international marketplaces.
Eyal Moldovan is general manager at Payoneer, a financial services company that provides online money transfer and digital payment services and working capital solutions.
© Copyright IBTimes 2023. All rights reserved.