Online Shopping And Its Malcontents: As E-Commerce Grows, So Will Goods Returned
In the last decade, the retail universe has witnessed a meteoric rise of e-commerce spending, with physical shops giving way to their online counterparts. Approximately 22 percent of the world's 7.6 billion people now shops online, with internet sales thought to rise exponentially every day. But what does that mean for the attitude of consumers today?
A 2018 survey in the United States found 75 percent of respondents returned an item of clothing they bought online, and 23 percent had returned a pair of shoes. Another study found 92 percent of consumers would purchase something if the returns process seemed easy.
Fast fashion: Making consumers fickle
In response to changing consumer behavior, more and more business owners are shutting up their brick-and-mortar shop, and making the switch to e-commerce platforms , and the fashion industry is no exception. And while we all know fashion changes with the seasons, now so too does the opinion of shoppers; clothes top the pile for online returns around the world.
Shoppers are now buying 60 percent more apparel items compared to 16 years ago (increasing the production of the non-recyclable material, polyester, and the use of fossil fuels) and fast fashion has shaped this new trend.
A growing number of retailers are selling items at extraordinarily low prices, releasing a constant stream of new stock in response to changing demands. The cheaper the product, the more affordable it is for clothing companies to deal with returns. This is perhaps why, by 2020, return deliveries in the U.S. are estimated to cost $550 billion , a 75 percent increase from four years ago.
Retail remorse
If Christmas is the most wonderful time of the year, then Jan. 5 is the most refundable. This is when the majority of the world's e-commerce shopping population returns something purchased online.
In the U.S. alone, Christmas spending rises by 5 percent on average year on year, which is only going to increase the number of returns. Most commonly, the act of returning comes down to customer error (ordering the incorrect size, color, or variation of a product). In other circumstances, the shipping company is to blame, with over 50 percent of people returning an item due to an online retailer's mistake.
Aside from consumer/retailer miscalculations, it's retail remorse that leads most people seeking their money back, which is when a consumer feels a sense of regret after purchasing something (usually expensive). This particular strand of refund reasoning accounts for over 40 percent of global returns.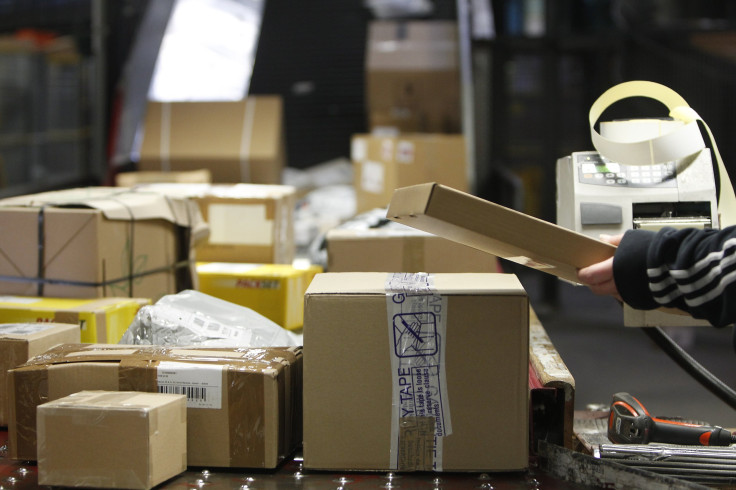 While these high returns figures could be tempered if customers shopped in stores by touching, wearing or holding products before purchasing them, we know that just won't happen. Physical shopping is on the decline, and e-commerce is on the rise.
Europe's ROI (returning of investments)
A recent study on e-commerce from Website Builder Expert uncovered the returning habits from countries across Europe. After Christmas, the most returned items across the continent include clothing, electronics, shoes, and beauty products. But which country gives the most back?
In 2019, 52 percent of Germany's 64.3 million online shoppers returned an item, making it the most fussy population in Europe. What's more, the Germans returned twice the amount of sport and leisure products than any other country.
The Dutch like their fashion fast. On average, clothing and shoe purchases make up almost 30 percent of all returns across the Netherlands. Home electronics accounted for over 6 percent of returns, compared to just 4 percent of returns in Poland for the same category.
No nation is more fickle with home electronics, though, than Spain. Its online consumers returned almost double the percentage than any other country in the study. But they do, however, much prefer home furniture. You should, then, think twice about buying electronics for any Spanish friends.
United in their fussiness of car accessories, this category made up almost 4 percent of all returns in the United Kingdom, the most of any country. Children's toys accounted for 2.8 percent, which is the joint top figure in the study. It's clear fuss over e-commerce permeates all ages in the U.K.
So, is the U.S. more fussy than Europe? It seems that way. But these figures prove not only the U.S., but Europe also is a continent of complainers. And with e-commerce spending rising by 15 percent each year, this can only mean one thing for the rate of returns. That is, of course, unless consumers change their habits and are happy to shop in a world of e-commerce without the fuss.
Dan Barraclough is a writer for Website Builder Expert, which assists people to design their own websites.
© Copyright IBTimes 2022. All rights reserved.
FOLLOW MORE IBT NEWS ON THE BELOW CHANNELS