Gmail Blocked In China, Great Firewall Internet Censorship Likely Behind Move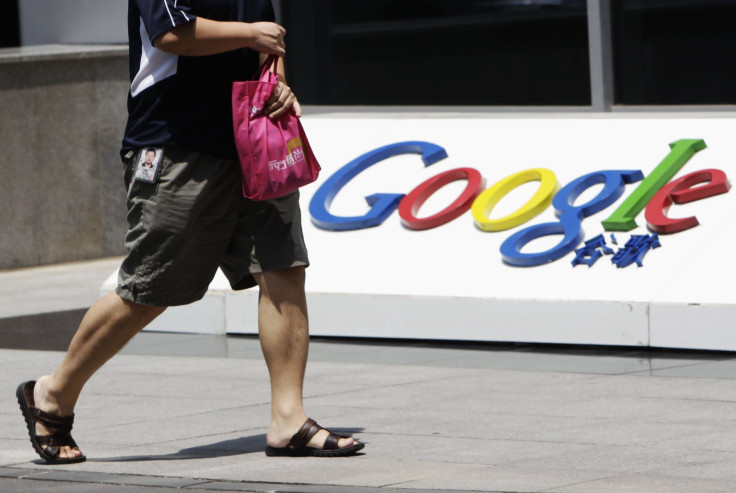 In its latest move to target Google, China has blocked the search engine giant's Gmail services in the country, following months of disruptions. While many Gmail web addresses were found to be inactive in China on Friday, users said that the service was down on Monday as well.
Although the Gmail website has been inaccessible in China since June, users could still use the service via various protocols such as IMAP, SMTP and POP3 in third-party email applications like Apple's Mail and Microsoft Outlook. But, with the new crackdown, China has closed that loophole as well.
"I think the government is just trying to further eliminate Google's presence in China and even weaken its market overseas," a member of GreatFire.org, a China-based freedom of speech advocacy group, told Reuters. "Imagine if Gmail users might not get through to Chinese clients. Many people outside China might be forced to switch away from Gmail."
According to GreatFire.org, many Google services were disrupted in China this year, ahead of the 25th anniversary of the Chinese government's crackdown on pro-democracy demonstrators around Beijing's Tiananmen Square on June 4.
Google's Transparency Report, which shows real-time traffic to the company's services, revealed that Gmail traffic in China had dropped drastically after Christmas.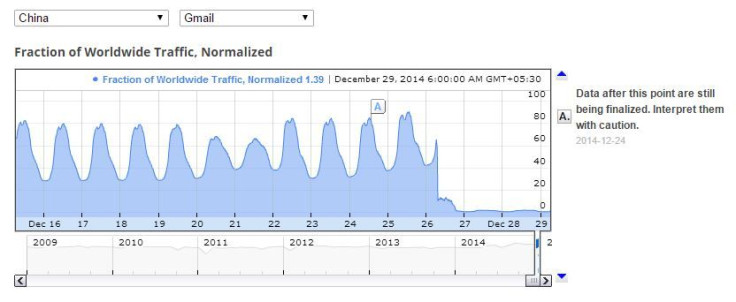 In an effort to eliminate any signs of dissent to the ruling Communist Party's leadership, the Chinese government has always tried to maintain a tight control over the Internet. The "Great Firewall," which is considered to be the world's most sophisticated Internet censorship program, has its origins in China, and is now being blamed for the latest onslaught on Gmail services.
Meanwhile, people can use a Virtual Private Network (VPN), which allows access to blocked websites and services, to get around China's Internet censorship mechanism.
"It's becoming harder and harder to connect and do work in China when services like Gmail are being blocked," Zach Smith, a Beijing-based digital products manager at City Weekend magazine, told Reuters. "Using a VPN seems to be the only answer to doing anything these days online in China."
© Copyright IBTimes 2023. All rights reserved.