Go Daddy Super Bowl Ad: Watch Supermodel Bar Refaeli Swap Spit With Nerdy Walter Before It Airs During The First Quarter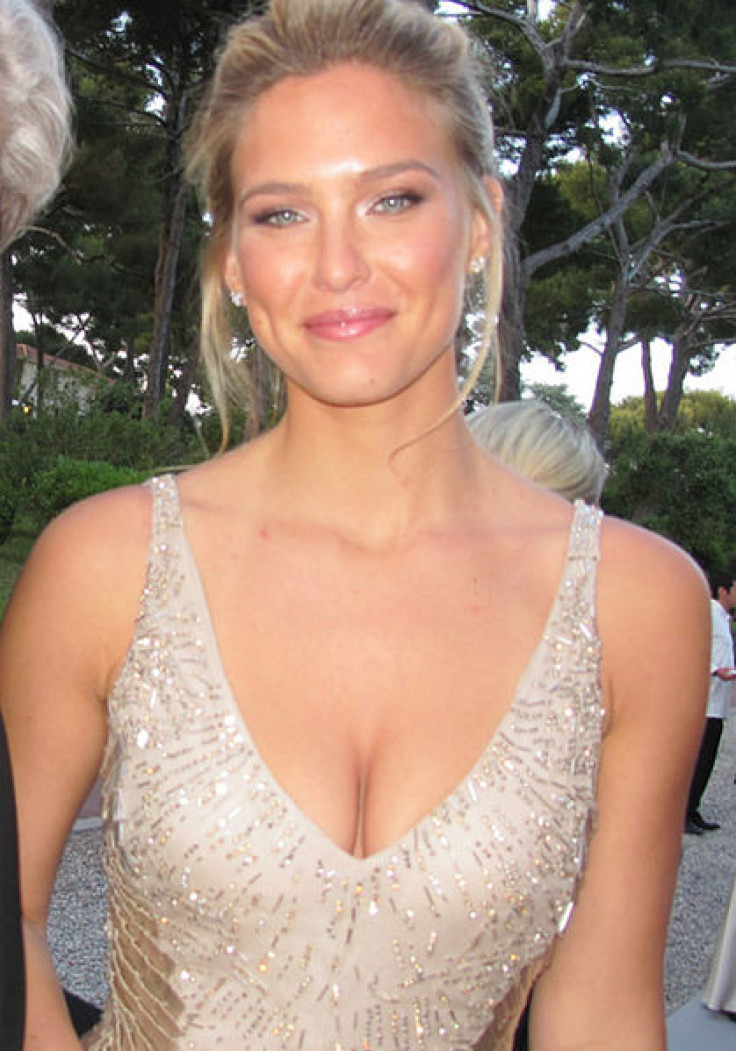 One of the commercials GoDaddy.com submitted to CBS for the Super Bowl may have already paid for itself by going viral two days before the big game. The ad features supermodel Bar Refaeli kissing a nerd, all for the sake of selling online domain names.
The GoDaddy ad sparked a major conversation when it leaked online Friday, and, while the 30-second spot may have cost the company $4 million, as the old saying goes, no publicity is bad publicity.
Refaeli is seated next to "Walter," played by actor Jesse Heiman, who would later tell the advertising-trade publication Adweek he felt like he won the "championship of men." The two are joined by NASCAR driver and GoDaddy Girl Danica Patrick, who herself has appeared in 12 super Bowl ads.
"There are two sides to GoDaddy," Patrick says in the ad appearing at the bottom of this article. "There's the sexy side represented by Bar Refaeli. And the smart side that creates a killer website for your small business, represented by Walter. Together, they're perfect."
Heiman's Walter then makes out with Refaeli in a close-up so close up that some viewers might not be able to help looking away. The spit-swapping session, part of GoDaddy's new "When Sexy Meets Smart" ad campaign, took a full 45 takes to get right, although it's easy to see Heiman feeling like he needs another take.
Adweek reported that CBS rejected two previous submissions, citing content that was too graphic.
The Israeli-born Refaeli, 27, said in a GoDaddy news release she was excited about starring in her first Super Bowl commercial, set to air during the first quarter of the game.
"The opportunity to be in a Super Bowl commercial is thrilling ... and to partner with GoDaddy is just something I couldn't resist," the supermodel said. "I feel like the 'Perfect Match' commercial is a chance to be in an iconic Super Bowl spot that not only leaves people talking, but shows everyone what GoDaddy is really about. I really look forward to meeting Danica, too!"
Heiman, 34, has appeared as an extra in dozens of films and television series, including "Curb Your Enthusiasm," "Entourage," "How I Met Your Mother," "Old School," and "The Social Network."
© Copyright IBTimes 2023. All rights reserved.