'The God Of High School' Episode 1 Sneak Peak, Spoilers, Release Date
KEY POINTS
"The God of High School" is a Crunchyroll Originals series
The anime series is based on a manhwa by Yongje Park
"The God of High School" Episode 1 is scheduled to air July 6
After the success of "Tower of God," Crunchyroll is bringing in another manhwa adaptation – "The God of High School."
The official Crunchyroll YouTube channel has released a video showcasing a sneak peek and a digital event with the cast and crew of the anime series.
This article contains spoilers for "The God of High School" anime.
The video shows the first five minutes of the pilot episode of "The God of High School." The show opens with a chase sequence featuring a thief and the titular character Jin Mori.
Jin is on his bicycle, trying to beat the morning traffic when a thief snatches an old lady's purse. The hero follows the thief in an attempt to recover the stolen item. The scene offers a glimpse of what fans can expect from the show in terms of action.
"The God of High School" revolves around Jin, who believes that he is the strongest high schooler. But his life takes a turn when he is invited to participate in the prestigious God of High School fighting tournament.
Tatsumaru Tachibana (Jin Mori) spoke with Crunchyroll and talked about his character. "The character I play, Mori, is very lively and cheerful, and he is quite a battle freak. But he is also the kind of guy who can make friends with anyone. He is a very warm-hearted protagonist," Tachibana said.
The cast of "The God of High School" includes Kentaro Kumagai as Han Daewi and Park Ilpyo, Ayaka Ohashi as Yoo Mira and Park Mujin as Daisuke Namikawa.
The anime series is based on the original work by Yongje Park. The series is directed by Seong Ho Park, and series composition is done by Kiyoko Yoshimura. Manabu Akita is responsible for character designing while the art direction department is headed by Kuniko Iwatani and Sachiko Nishiguchi. The original score is composed by Arisa Okehazama. The opening theme is performed by KSUKE, and the closing theme is by CIX. "The God of High School" is produced at MAPPA Studio. The series debuts July 6 on Crunchyroll.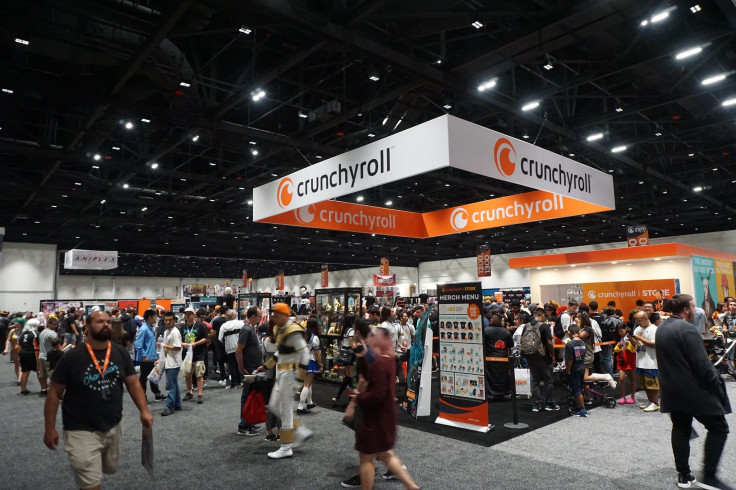 © Copyright IBTimes 2023. All rights reserved.