Gold Alliance's Promise Of Diversified Portfolios Can Provide You Financial Security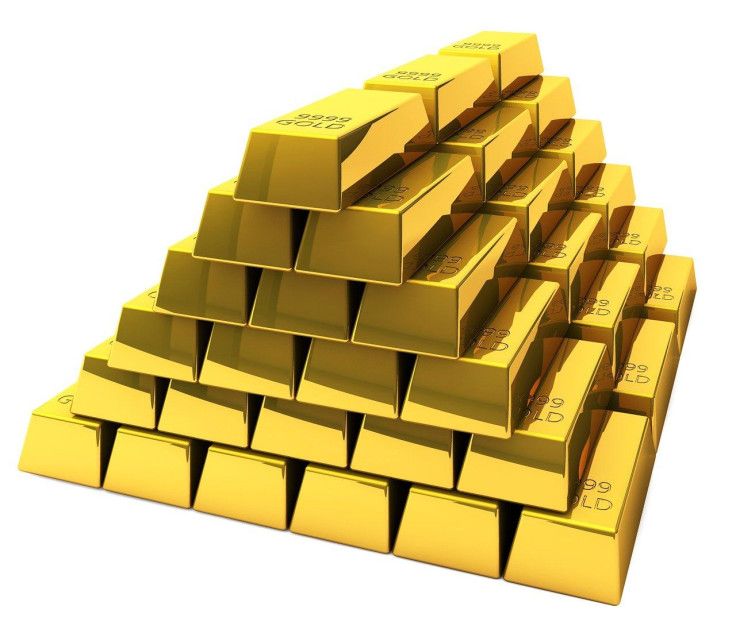 Today's investment funds are faced with fierce competition. New types of investment vehicles like Mutual Funds aggregating various types of stocks, Exchange Traded Funds tracking various assets, and every type of bond under the Sun are all out there for you to choose from.
But while all the options seem quite different, many of them tend to behave in the same exact way when market conditions become extreme. This is the problem of inadequate knowledge arising when it comes to investments as people are not aware of the repercussions of market crashes and currency devaluation or the effects of a recession on their investments. Brokerage firms that sell stocks and bonds try to get you to put all your eggs in their basket, while they claim it's great diversification, but they only review investment options with you that they personally sell, which are digitally traded assets like stocks and bonds.
While large cap stocks may seem different from small cap stocks, and while stocks in various countries may seem to provide you with diversification, the issue is that there have been market conditions over the last 20 years — in 2000, 2008, and 2020 — where all these markets failed at the same time, leading to investment portfolios crashing as well.
The goal of an investor is to try to prevent losses to their portfolio as much as possible as these losses may take years to recover. The way to insure your portfolio is to incorporate assets that have a historical track record of working exactly opposite to others. They are called "uncorrelated" assets. This way, when one asset class moves down, the uncorrelated asset tends to go up and compensate for the loss, leaving your overall portfolio positive.
When most portfolios today consist of stocks and bonds, the asset that is the most uncorrelated to these digital assets is precious metals. By only owning stocks and bonds, inexperienced investors may miss out on opportunities for greater financial security that investing in gold and silver offers.
An investment in gold offers financial security you won't find with any other investment. It does this in several ways.
To start with, gold diversifies your portfolio as its value tends to increase when digital assets lose value. Therefore, you can rest assured that your money is safer than if invested in other investment alternatives, no matter the economic conditions.
Secondly, variables like the strength of our currency, the Federal Reserve's actions, and government fiscal policies impact assets such as stocks and bonds. When the Fed keeps interest rates down or prints money, inflation is usually not far behind. This decreases the purchasing power of your currency and your wealth. But none of these actions will deteriorate the value of gold as you can't print it and no debt is associated with it. As a result, investing in gold will help protect your savings, especially during market crashes or inflationary times. For instance, during the high inflation of the 1970s, the value of gold rose by 1,500%, while the value of stocks and bonds declined. Furthermore, during the recessions and financial crises the world has witnessed in the last few decades, the value of gold continued to soar. Even during the 2008 recession, it was gold that stabilized the portfolios of investors, while stocks and bonds dropped in value.
Gold also has the advantage of being an asset you can physically hold without the need of a third party to perform. Gold's value is not dependent on CEO performance, competition to the company you're holding your stock in, and disruptive technologies that suddenly make companies obsolete.
In addition, gold provides an additional layer of protection from systemic failures by extending your portfolio beyond the reach of the banking system and Wall Street.
Then, there is the issue of hacking. The modern world has made financial institutions as well as banks vulnerable to hacking. When your wealth is in a secured physical asset as opposed to a digitally traded asset, it remains protected from breach.
Understanding all of these benefits has led to the founding of Gold Alliance, a company that aims to leverage the advantages of gold to assist hardworking Americans. It was established in 2016, and its primary goal is to educate people to understand the risks associated with different types of investments while acquainting them with the benefits of owning tangible assets like gold and silver.
Gold Alliance's mission to guide its clients towards financial security and prosperity is achieved first by helping them understand the benefits of precious metals and then by guiding them in the process to acquire that layer of protection depending on their funds, financial goals, and needs. America's biggest financial opportunities for the common man existed when we were on the Gold Standard, so by protecting its clients with gold from the common volatility of the stock market and the dollar's devaluation, Gold Alliance hopes to recreate a thriving America.
When the company was established by veterans of the precious metal industry, they vowed to work towards their clients' success. The idea was that a portfolio is truly diverse only if it includes some tangible assets outside of the reach of Wall Street's banks.
"Basically, we make use of physical gold and silver IRAs, so our clients' retirement accounts are diversified," says Joseph Sherman, the CEO and co-founder of Gold Alliance. Sherman has more than 20 years of experience in the commodity trading, financial services and in private education industries, particularly in services dedicated to American seniors with financial needs.
"Today, investors are concerned by several issues not restricted to the dollar's value. We are talking about market crashes, inflation, government regulations, higher taxes, and reckless money printing. In such an environment, investors are even unsure if they will make any returns on the money they put into their retirement accounts. Having just a portion of an IRA in physical gold should solve this issue and ensure less volatility and higher returns. Sleeping well at night knowing your portfolio is growing because of the risk-filled environment — this is what we help to achieve," Sherman adds.
While these sound-like ambitious goals, Gold Alliance leverages the fact that paper assets are inversely correlated to the value of precious metals. The moment the market falls, the value of gold is likely to shoot up, so creating a hedged portfolio just makes common sense.
Some potential investors are still apprehensive about investing in gold because they do not trust their dealers or brokers. Gold Alliance hopes to change all that and make sure that investing in gold is a seamless experience devoid of any stress. With a 5-star rating on the Better Business Bureau and Google Business, the company has established itself as a reliable brand. Their team of Gold IRA experts serves as guides to orient the prospective client regarding the investment process. They genuinely believe that being informed and educated about precious metals is the only way for investors and retirement savers to make smart investments that are right for them. "We do not make any decisions for clients. We provide them with the information required and allow them to make choices," Sherman explains. True to his word, the website of Gold Alliance holds a wealth of information with the intention of acquainting its clients with the knowledge that is required before embarking on this new journey, and the company boasts of having the most comprehensive materials sent to prospective clients via guides that are tailored to their situation.
The credibility of Gold Alliance is reinforced by the fact that the team advises their clients to direct just a small part of their wealth towards gold since they believe that the diversification of a portfolio is of paramount importance. "Having 100% in gold is just as bad as having 100% in stocks and bonds. The key to maximizing your portfolio and achieving financial security is to diversify, and for that you don't need to have a lot of gold," Sherman states. Then, once a client decided to move forward, the company assists them with every step of the process, including completing paperwork and interacting with their existing custodians to make sure everything is completed to the client's complete satisfaction.
While the primary goal of Gold Alliance is to work with clients who wish to diversify their IRAs or 401(k)s, people without qualified retirement accounts are also assisted by Gold Alliance because the company is offering discrete and insured direct deliveries of precious metals to their clients' homes.
Gold Alliance already has a list of objective accomplishments. To begin with, the company has associated with Equity Trust, the biggest Self Directed IRA custodian in the US. But its greatest achievement is the fact that its growth surpassed 1,500% in the span of the last 3 years.
But how does Gold Alliance compare with its competitors? It provides a complete buy-and-sell market to its clients for maximizing their returns by enabling cashing out. This has been critical to clients that required to cash out for emergency funds. Its customer service, objective recommendations, transparency of the process, and methods are value-centered and personalized. With its lifetime service guarantee, the company does not deter from its fundamental goal: the protection and growth of your hard-earned money