Gold Tops $1,700 on Draghi Comments, Holds Despite Good Jobs Data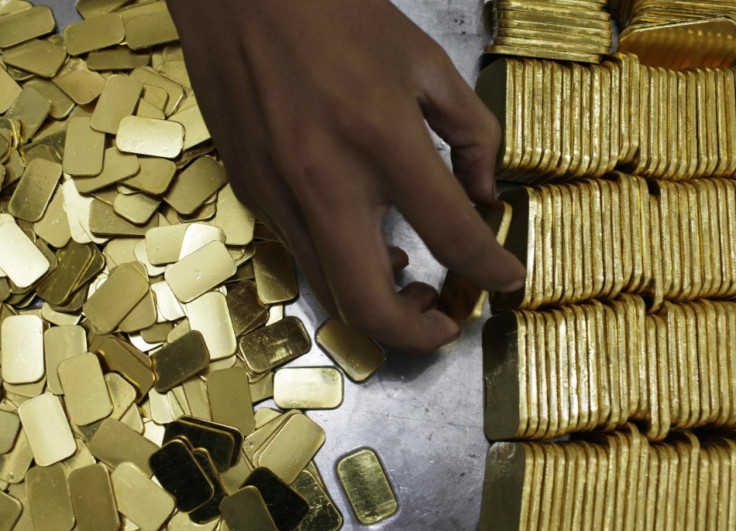 Gold futures blew past the $1,700-per-ounce mark Thursday ahead of a widely anticipated appearance by European Central Bank President Mario Draghi in which he announced more purchases of euro zone-member bonds. After the announcement, gold eased somewhat but stayed above the psychologically important level.
Gold's price remained above $1,700 despite a relatively strong U.S. jobs report that came out just before Draghi's speech. Most market-watchers believe such datapoints make it less likely the Federal Reserve will be predisposed to engage in new rounds of monetary easing, something that is negative for the price of gold, currently trading as a risky asset like stocks.
All eyes were now on the U.S. Department of Labor's non-farm monthly non-farm payrolls report, due out early on Friday morning.
"We maintain our long-held view that US issues have a stronger impact on the direction of the gold price," Edel Tully, a strategist at UBS, wrote in a note to clients. "A strong print, likely above 150k, would indeed be negative for gold and the first line of defence we would look to be tested is where gold broke out last Friday following Chairman Bernanke's comments, so a move back to the $1650-60 area is possible."
On a yet-more bullish note, Jeffrey Curie, head of commodities research at Goldman Sachs, told Bloomberg News gold would be at $1,840 per ounce by the end of 2012.
That behavior had been predicted by certain analysts who, guided by various media leaks as to what Draghi would say, predicted his words were likely to spark a rally in the euro, driving up dollar-quoted gold prices.
"What is clear is the break of $1,700 is going to pull in some additional momentum-following money. I think it will give further encouragement to those who are invested in physical (gold) and it is adding confidence to those who are already exposed...so this could be sustained," Tom Kendall, an analyst at Credit Suisse, told Reuters.
Exchange-traded gold funds, such as the SPDR Gold Trust (NYSEARCA:GLD) were also up on the developments, with that particular issue gaining 75 cents, or 0.46 percent, to trade at $165.06 in early morning New York action.
Assets in exchange-traded gold products expanded to a record 2,470.7 metric tons this week, according to Bloomberg, with bullion holding up 9.3 percent in the year.
Gold futures for the most actively traded contract recently traded at $1708.40, up $14.40 from the prior day's settlement.
© Copyright IBTimes 2023. All rights reserved.