'Good Witch' Season 6 Spoilers: Hallmark Cast And Producer Tease New Key Character
As Hallmark Channel's "Good Witch" Season 6 premiere approaches, the cast is sharing some details fans can expect to see in the upcoming episodes. Among the number of revelations was that there will be a new key character introduced.
The show's executive producer Darin Goldberg told TV Insider that actress Katherine Barrell will debut in the premiere as Joy Harper. Her character is hoping to get hired by Mayor Martha Tinsdale (Catherine Disher) to restore her new mansion.
"Joy's come to Middleton with this purpose of getting this job, but we see that she's investigating the Merriwicks," Goldberg explained. "She's got an agenda."
During her stay, she decides to stay at Cassie Nightingale's (Catherine Bell) bed and breakfast, Grey House.
"She seems to be up to something, prying," Bell added. "Some of the gang doesn't really trust her, and Cassie always knows people's [hidden] intentions. Let's just say Joy has a very interesting history and connection to these people and this town that will be revealed."
Middleton's history stays at the center of the show's mysteries. The upcoming season will explore Joy's backstory, the music box found in Season 5, Martha's mansion's secrets, and more.
"Cassie's ancestors and the town's [founders] were really interesting," Bell revealed. "There was a love triangle and some jewels that were involved in that, and curses — all of us get very involved in trying to figure it out."
Some of the show's younger stars will be absent from this season. Bailee Madison, who played Cassie's teenage daughter Grace, has left the show to work on other projects. Furthermore, the character Nick Radford (Rhys Matthew Bond) has gone off to college. These changes will shift the show's focus.
"We don't have any more of the high school stories," James Denton, who plays Dr. Sam Radford, said. "The show has become a little more mystery-based."
Tune in to Hallmark Channel's "Good Witch" Season 6 premiere on May 3 at 9 p.m. EDT.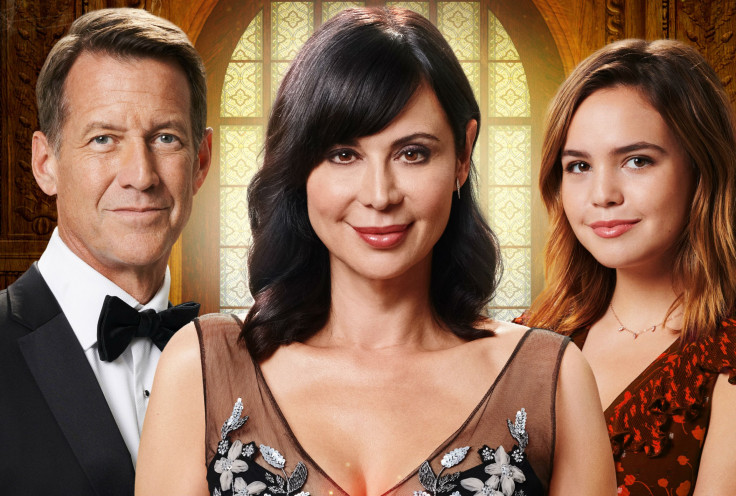 © Copyright IBTimes 2023. All rights reserved.