Google Adding 'Wake On Voice' Support To Samsung Chromebook Pro's Chrome OS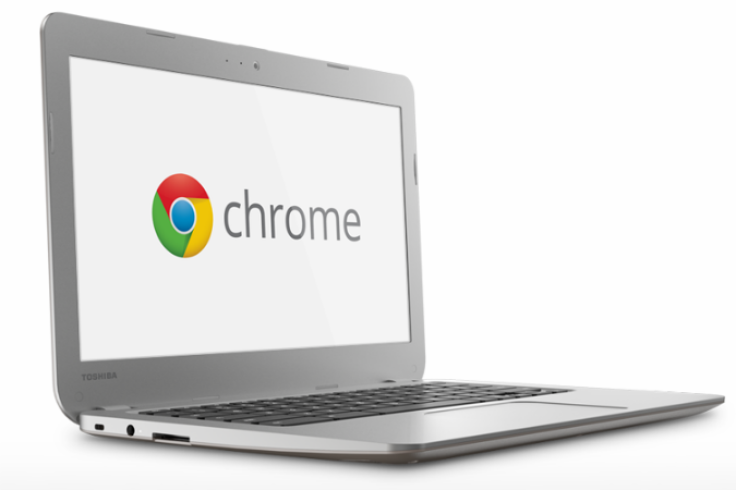 Google is already developing a new operating system called Andromeda, but the company is far from abandoning Chrome OS. It's been discovered recently that Google is developing an always-listening feature that will first debut on the Samsung Chromebook Pro.
Currently, Chromebooks already have a voice control feature with the "OK Google" support. This allows users to make Google searches with voice commands while a Chromebook is on and in use. In Google's upcoming update, a Chromebook may not have to be in use in order for voice commands to work. Two recent Chromium commits show that Google is working on adding "Wake On Voice" commands to the "Gru" baseboard and having "OK Google" as its keyword, as discovered by ChromeUnboxed.
A commit is a code or line of code added with the intention of making it permanent. The Gru baseboard is the type of motherboard which the Samsung Chromebook Pro is built on. In simpler terms, it looks like the Samsung Chromebook Pro will come with an always-listening feature even when it's sleeping or not in active use.
ChromeUnboxed speculates that there's actually two possible ways that Google can implement this feature on Chrome OS. The first is simply having the original "OK Google" voice command to work on sleeping Chromebooks, and the second is the addition of Google Assistant.
The addition of the Google Assistant on Chrome OS is very logical. Chrome OS is already very close to Android with Chromebooks already capable of running some Android apps natively. Also, Google Assistant has already proven itself to be a great feature on the Pixel and Pixel XL, and Google would certainly want it to be available across all of its devices.
Google is also working on Andromeda, a new operating system that combines Android and Chrome OS. Adding Google Assistant to Chromebooks seems like a precedent for Andromeda. Whatever Google is planning to do with this "Wake on voice" feature, it will first be available on the Samsung Chromebook Pro, which is rumored to be released this December.
Previous leaks suggest that the laptop will come with a 12.3-inch 1,600 x 2,400 resolution touchscreen display, a 2GHz hexa-core processor with 4GB of RAM and 32GB of storage, according to Gadgets 360. The Chromebook Pro is also expected to come with 10 hours of battery life, two USB-C ports, an SD card slot and a stylus.
© Copyright IBTimes 2023. All rights reserved.