Google Addresses Pixel 2 Display Complaints; Fix For Weird Clicking Noise Inbound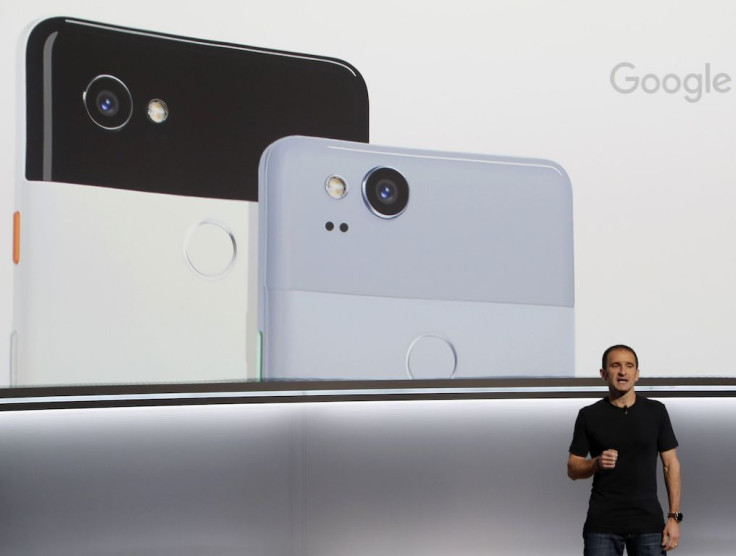 Several issues have plagued Google's Pixel 2 and Pixel 2 XL flagship Android smartphones ranging from display color problems down to weird clicking noises generated by the handsets. Now, Google has formally addressed all of these issues and has promised that it's working on software updates to fix some of the problems.
Color On The Pixel 2's Display
Google chose to calibrate the displays on the Pixel 2 and Pixel 2 XL to show the sRGB color range to provide a more natural and accurate representation of colors on the screen. However, many users feel that the displays on the handsets were showing dull, boring or washed out colors. To fix this problem, Google says that it will release a software update that lets users have more saturated colors on their displays.
"We've received some feedback about the Pixel 2 XL displays not appearing as saturated as other phones. We attribute this perception to our choice to calibrate the Pixel 2 XL for delivering natural, accurate colors, taking advantage of the new color management support in Android 8.0 Oreo," Google vice president of engineering Seang Chau said.
"Based on the feedback we've received since announcing Pixel 2 and Pixel 2 XL, we learned that some users do want even more vibrant colors. So, through a software update to Pixel 2 and Pixel 2 XL, we will soon be adding a new "saturated" color mode. The saturated mode puts the display into an unmanaged configuration, similar to how the Pixel 1 operates. The colors will be more saturated and vibrant, but less accurate (similar to most other smartphones which display more vibrant colors): we give consumers the option to choose the color saturation."
The Screen Burn-In Issue On The Pixel 2 XL
A number of users have reported that their Pixel 2 XL units were already showing signs of screen burn-in, which typically occurs when an area of the display doesn't change for a long period of time. For the Pixel 2 XL, it seems as though users were seeing screen burn-in or some form of image retention with Android's navigational bar, which sits at the bottom of the display.
Chau explained that this is "differential aging" and that extensive testing of the Pixel 2 XL display show that its decay characteristic are comparable to OLED panels that are on other premium smartphones. Chau said that they've already included software to mitigate this occurrence, but Google will still roll out another software update to enhance it.
"We're currently testing a software update that further enhances protections against this issue by adding a new fade-out of the navigation bar buttons at the bottom of the Pixel screen after a short period of inactivity," Chau said. "In addition, we're working with more apps to use a light navigation bar to match their app's color scheme. The update will also reduce the maximum brightness of the Pixel 2 XL by a virtually imperceptible 50 cd/m2 (nits), thereby significantly reducing load on the screen with an almost undetectable change in the observed brightness."
Those Weird High Pitch Noises And Clicking Sounds
Lastly, Google has also addressed the weird sounds that the Pixel 2 and Pixel 2 XL handset were emitting. A Google Community Manager said that the company was already validating a software update to fix this problem. He also said that the software update will be available sometime in the coming weeks.
Meanwhile, Google also offered a temporary fix for this issue. The clicking noises are apparently being cause by the NFC chip inside the Pixel 2 and Pixel 2 XL. Users who are experiencing these noises will simply have to turn off NFC under the connected devices Settings.
Extended Warranty
In light of these several issues, Google is also extending the one-year warranty for both handsets up to two years. "We're very confident that the Pixel 2 delivers an exceptional smartphone experience, and to give users peace of mind, every Pixel 2 and Pixel 2 XL will now come with a 2-year warranty worldwide," Google vice president of hardware product management Mario Queiroz said.
© Copyright IBTimes 2023. All rights reserved.