Google, Amazon Accused Of Stealing Sonos' Smart Speaker Technology
KEY POINTS
Sonos is suing Google in two federal courts for infringing its patents
The audio company said Google's devices, such as the Chromecast and Google Home speaker, use its patented technologies
Sonos is also accusing Amazon of the same violation, but is not suing yet
Years ago, audio company Sonos didn't expect to have a problem when it partnered with Google to make its speakers work with the Google Assistant, the New York Times reported. Years after that initial partnership, however, things changed: Sonos is now suing Google for infringing on its patents for its smart speakers.
Sonos is suing Google in two federal court systems, accusing the tech giant of infringing on five patents which include technologies allowing wireless speakers to connect and work with one another. It is seeking payment for financial damages and a ban on selling Google's products in the U.S. These products include its speakers, laptops and smartphones.
The audio company's problems with Google started in 2013 when it partnered with the tech giant for the purpose of getting Google Assistant to work with its speakers. At the time, Google required that Sonos hand over the blueprints to its speakers, so that it could make its digital assistant work with the audio hardware.
Sonos' executives said they didn't think of the arrangement as being potentially harmful to the company. Google, they thought, was an internet company and wasn't selling its own smart speakers. And so, it handed over some detailed diagrams on how it could make its speakers work with one another.
A few years later, Google released the Chromecast, a small device that features an ability that Sonos' own ZonePlayer ZP90 had: the ability to add wireless connectivity to old speakers. A year after the Chromecast, Google released its first smart home speaker, the aptly named Google Home.
Intrigued, Sonos purchased Google's devices and looked into how they worked. They discovered that the tech giant's devices worked the same way its own devices did. In other words, Sonos found that Google copied its technologies. During this time, Sonos also discovered that Amazon's Echo speakers also used the same technologies.
Instead of filing a lawsuit then and there, Sonos made efforts to inform Google that it was infringing their patents. The tech giant, on the other hand, only had little response and kept producing more devices which, according to Sonos, violated more patents.
The audio company tried to negotiate with Google several times within the period of three years, but the tech giant "has not shown any willingness to work with us on a mutually beneficial solution," Sonos chief executive Patrick Spence told The Verge. "We're left with no choice but to litigate," Spence told the NYTimes.
Now, Sonos is suing Google for infringing its patents. It's not suing Amazon yet, because it is unable to battle both giants in court at the same time.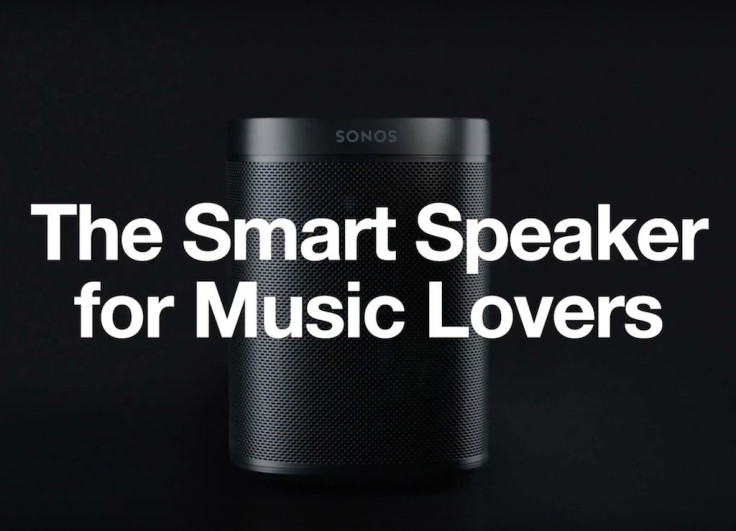 © Copyright IBTimes 2023. All rights reserved.