Google, Boingo Expand Wi-Fi Partnership With Another 4,000 Hotspots: What This Means For The Future Business Of Wireless Providers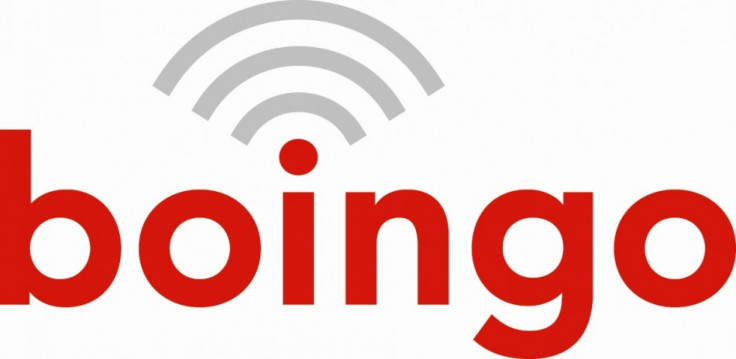 Google Inc. (Nasdaq: GOOG) and Boingo Wireless Inc., (Nasdaq: WIFI) made another bold move Tuesday to position themselves as a prominent resource for wireless services by establishing another 4,000 mobile hotspots across the United States. As a promotional event to advertise the new expanded partnership with the companies are also making Wi-Fi free in all the new locations "through the end of September," Boingo said in a statement.
Flexing their industry muscles just a day before Apple Inc. (Nasdaq: AAPL) is poised to announce its new iPhone and a host of other new gadgets, Google and Boingo's announcement had one catch: The campaign only grants free access to laptop and Android users, who will be required to navigate through a Google Play splash page before they can use the expanded WiFi as they wish. People connecting through an iPhone, iPad, or Windows Phone will still be required to pay the hotspot owner's regular fees.
"Consumers taking advantage of the free Boingo Wi-Fi sponsored by Google Play can get free content, check out the latest releases and stay entertained with instant access to their favorite music, movies, books, apps and more," Boingo's statement said. What exactly will be offered in this free content is not yet clear.
Tuesday's announcement comes after Google and Boingo revealed last month that they would be expanding their free Wi-Fi trial period from New York City alone (where it originated in June) to mall locations across the United States. Tuesday's additional expansion includes hotels, restaurants, shopping centers and even 15 major airports.
Sebastian Tonkin, the former CEO of Cloud Nine Media who joined Boingo in August after his company was acquired last month by the Los Angeles-based hotspot operator, called the partnership "remarkable." While other companies have experimented with sponsorship models to support Wi-Fi, he claimed, "no one has really yet launched a nationwide campaign like Google."
Boingo Wi-Fi access plans usually start at $7.95 a month, but the new announcement has raised some speculation about the future of free public wireless access now that it has a backer of Google's stature clearly interested in extending its reach throughout the United States. The online search giant already gives free WiFi access to its hometown of Mountain View, California, a service it originally claimed it would only offer until 2010.
When Boingo first bought Cloud Nine Media in August, the company was vague about its future plans, but made it clear that part of the intention of the acquisition was to expand its sponsored Wi-Fi operation. Speaking to AllThingsD about the buyout, Boingo CEO David Hagan was quick to note that the most locations ultimately hopes to have a combination of an ad-supported model and a paid model, given the growing customer expectation of free public Wi-Fi as a standard service. Like many online businesses already recognize, Internet access itself may eventually revolve around freemium distribution models -- offering a wider range of services for users willing to choose between connection speed, advertising experiences, and other features when selecting Wi-Fi services.
Tonkin himself explained that that the new services are attractive to both hotspot owners and advertisers because of the structure of the sponsorship model. Rather than delivering advertisements through pop-up browser windows -- the way they are traditionally delivered, where annoyed customers can easily circumvent the ads by closing windows as they appear -- sponsored ads will instead appear on the login screen whenever a user first connects to the Internet. Increased revenue is certainly attractive to hotspot owners, and advertisers are no doubt happy to invest in a new content strategy that promises to capture users more persuasively than notoriously annoying pop-up ads.
Google was not immediately available for comment.
© Copyright IBTimes 2023. All rights reserved.