Apple iPhone 5 Features We're Putting Our Money On As Release Date Nears
"It's almost here." The highly-anticipated unveiling of Apple's sixth-generation iPhone, unofficially dubbed the "iPhone 5," is now less than one day away.
The event, scheduled to take place at the Yerba Buena Center for the Arts in San Francisco starting at 10 a.m. PST, is also expected to introduce a new "iPad Mini" to Apple's tablet lineup, a new iPod Nano, a new iPodTouch, a new 13-inch Retina MacBook Pro, and some new iMac models. Apple will also spend a bit of time on software, likely announcing a new update for OS X Mountain Lion and the release date of iOS 6, but most people expect the iPhone to be the star of tomorrow's show.
Fans have seen incremental advances in design and technology in each new iPhone since 2007, but it certainly looks like the newest iPhone, either called the iPhone 5 or "new iPhone," will be packed with more features than any Apple device that's come before it.
We don't know the exact features that Apple has packed into the iPhone 5 -- Apple's policy is to never confirm or comment on any rumors or speculation -- but we nevertheless have a pretty good idea of what CEO Tim Cook might unveil on stage this tomorrow. Over the past year, we've been watching reports, rumors, and the U.S. patent department, keeping a keen eye out for possible software features Apple could introduce in its next iPhone.
We've made and changed predictions based off new reports, analyses and "leaked" specs and iPhone prototypes coming out of Foxconn, and based on the number of features that will also be added in iOS 6, we feel confident that the following software features will indeed be in the next iPhone. Here's what new features you can expect from Apple's iPhone presentation tomorrow:
Bigger Screen, New Aspect Ratio: On Aug. 3, ETrade Supply posted a highly-detailed image andvideo comparison between the components in an iPhone 4S and components from an alleged iPhone 5 prototype; at the end of the month, a new report showed a higher-quality photo and video comparison of the iPhone 4S and the iPhone 5, but the consistency across the two reports was unmistakable. In all likelihood, the taller phone you see in this picture is Apple's iPhone 5.
Both sites showed the iPhone 5 and iPhone 4S face plates side by side. Whereas the iPhone 4S measures 76.65 mm long and 3.61 inches diagonally, the iPhone 5 stretches those dimensions: The front plate of the new phone measures 90.25 mm long and 4.065 inches across.
The iPhone 5's width is identical to all previous-generation iPhones at 51.6 mm, likely for comfort reasons, but that's not what makes it important: The width and the new height of the iPhone combined creates a resolution ratio of about 16:9, which will allow for 1080p HD videos, TV shows and movies to be played in a beautiful wide-screen format.
LTE Connectivity: The Long-Term Evolution network (LTE) -- With its significantly higher download and upload speeds, previous implementations of the network technology ravaged battery life in smartphones, which was a major complaint from users. It's been reported that Apple originally wanted LTE in the iPhone 4S, but it decided against it, as the chip's presence would have needed a thicker phone with a larger circuit board and a bigger battery if it were to retain the company's typical 10-hour battery life. As Apple CEO Tim Cook noted in a company earnings conference call in April 2011, "first-generation LTE chipsets force a lot of design compromises."
But with new LTE chips from Qualcomm now available, it's a foregone conclusion that Apple will implement radio bands for 4G LTE in the iPhone 5, given that Apple introduced the high-speed network on its new iPad, which was released on March 16. Since LTE in tablets isn't a feature users were breaking down doors for, its implementation was likely done as a "practice run" for the iPhone 5.
Facebook Integration: In iOS 5, Apple elected to optimize nearly every app for Twitter, which allowed users to tweet photos, webpages from Safari, videos from YouTube or even their location, for all of their Twitter followers to see. In iOS 6, Apple decided to apply these same tactics of deep integration with Facebook, the world's largest social network with more than 900 million users. This fall, users only need to sign into their account once to be able to share content -- text, links and photos -- onto their Walls or each others' Walls, seamlessly sync their Address Book Contacts with their profile photos from Facebook, and receive notifications over the Notification Center. In return, Facebook added its Like Buttons to the App Store and iTunes Store, and it now syncs its Events with Apple's iOS Calendar.
Siri: The AI virtual assistant was born on the iPhone 4S, but with iOS 6, it's finally making its way to the new iPad and the new iPhone 5, too. Since the feature was first released in October, Siri, which can help users place calls, create and send texts and e-mails, set reminders and schedule meetings, surf the Web, or answer complicated or context-sensitive questions, has gotten only smarter. In iOS 6, Apple has endowed Siri with encyclopedic knowledge of sports (current, past and future), movies (current, past and future), and even businesses and available restaurants. Users can also launch applications with their voices, and Siri can also help the user post a message to Twitter or Facebook with simple voice commands.
Phone Software Additions: Apple hadn't touched the general Phone feature since it was introduced in 2007 with the first iPhone; the interface still has buttons for your Favorites, Recent Calls, Contacts, Voicemails, and a number keypad. Apple hasn't changed much in iOS 6, but it has added more options for users to deal with incoming calls. For instance, when a user receives a call but can't take it, they can summon several options to either reply with a quick message, or set a Reminder that will notify you at a certain time or place. For video-chatting, Apple also added FaceTime support over cellular channels, including 3G.
Turn-By-Turn Navigation: In an effort to remove Google from the iOS home screen, Apple introduced a new Maps application as a part of the iOS 6 earlier this summer. This new Apple-made Maps application includes new vector-based 2D map elements, 3D maps, detailed traffic conditions, and best of all, turn-by-turn navigation with a dynamic 3D camera perspective. The entire platform is completely compatible with Siri, which will give you directions even if your iPad or iPhone is locked.
Custom e-mail alerts: Apple added a new VIP mailbox so users can put all messages from their most important contacts in one place, but in iOS 6, Apple also made it easy to alert yourself when those users send you new messages. iOS 6 includes custom e-mail alerts for accounts (VIP mailbox vs. inbox) and for people (mom and dad vs. that random PR guy who won't stop e-mailing you). In addition, this setting also works with the new "Do Not Disturb" feature, so you can silently receive incoming e-mails without disturbing your slumber, a meeting, or anything else you may be doing.
Features From OS X "Mountain Lion": In an effort to better merge iOS with the Mac operating system, Apple added several features from OS 10.8 Mountain Lion to iOS 6. Apple added Mail VIPs, a "Do Not Disturb" feature for the Notification Center, and a new feature called iCloud Tabs, which lets users view their tabs opened in Safari across all iOS and Mac devices. Users simply click a designated iCloud Tabs button and all the tabs opened on each device are shown in a synchronized list, letting them see what's open across all their Apple devices.
Passbook: Introduced as part of iOS 6, "Passbook" keeps a user's digital tickets, coupons, loyalty cards and gift cards organized in a simple location. Clearly this is the precursor to the NFC-based "iWallet" technology, which would presumably keep your credit and debit cards in a safe and secure location for easy access. There have been rumors of Apple implanting an NFC chip in the new iPhone, but we would not "bet our money" on those rumors. Regardless, the new iPhone will be still able to house all of a user's tickets, coupons and cards in one place.
Reminders Badges: The Reminders app, introduced in iOS 5, was supposed to help users keep track of their outstanding to-dos. Unfortunately, if you're just browsing through your iPhone, you can't see all of the tasks you haven't completed yet from a distance. That will change in iOS 6: Apple has endowed its Reminders app with badges, so anytime you still have a reminder to take care of, you'll see the app icon with a number circled in red on the top right corner. That number signifies how many reminders are remaining, which should be better for keeping users on-task.
Color-Matching Menu Bars: Apple loves throwing in super cool, super small features that only the company's biggest fans would appreciate. This particular feature is no different: In iOS 6, Apple has made it so the menu bar changes color dynamically, depending on what's applications are going on in the background. Apple has already done this in a few places - for example, the menu bar turns green when you receive a phone call, or blue when your phone becomes a personal hotspot. In the new iPhone, Apple has gone a little wild in finding new configurations for having its system complement the app. For instance, when you open Facebook Messenger, eBay, or an Adsense app called myRevenue, you can see a different paint job on each of the menus. It's not clear to what degree Apple will open this option up for developers, but it's certainly a brilliant design move that shows Apple's close attention to detail.
Accessibility: The relationship between Apple and its users is very close, but Apple has gone out of its way to make the mobile experience friendly with students and children with hearing, vision, learning and mobility disabilities. Apple has added several features that help students remain on task and focused on their content, giving teachers, parents and administrators the ability to limit the device's abilities and disable certain areas so the child only touches what you want them to touch. With integration into Maps, Zoom, and AssistiveTouch, Apple is looking to help blind or low-vision users, and the company is also looking for hearing aid solutions to give its users a quality audio experience. With new alterations to the iPhone's hardware - specifically the redesigned speakers on the bottom grill of the phone - the new iPhone should be an excellent tool to help those with disabilities do work and stay organized.
For more possible features (hardware and software) that Apple might include in the next iPhone, click here.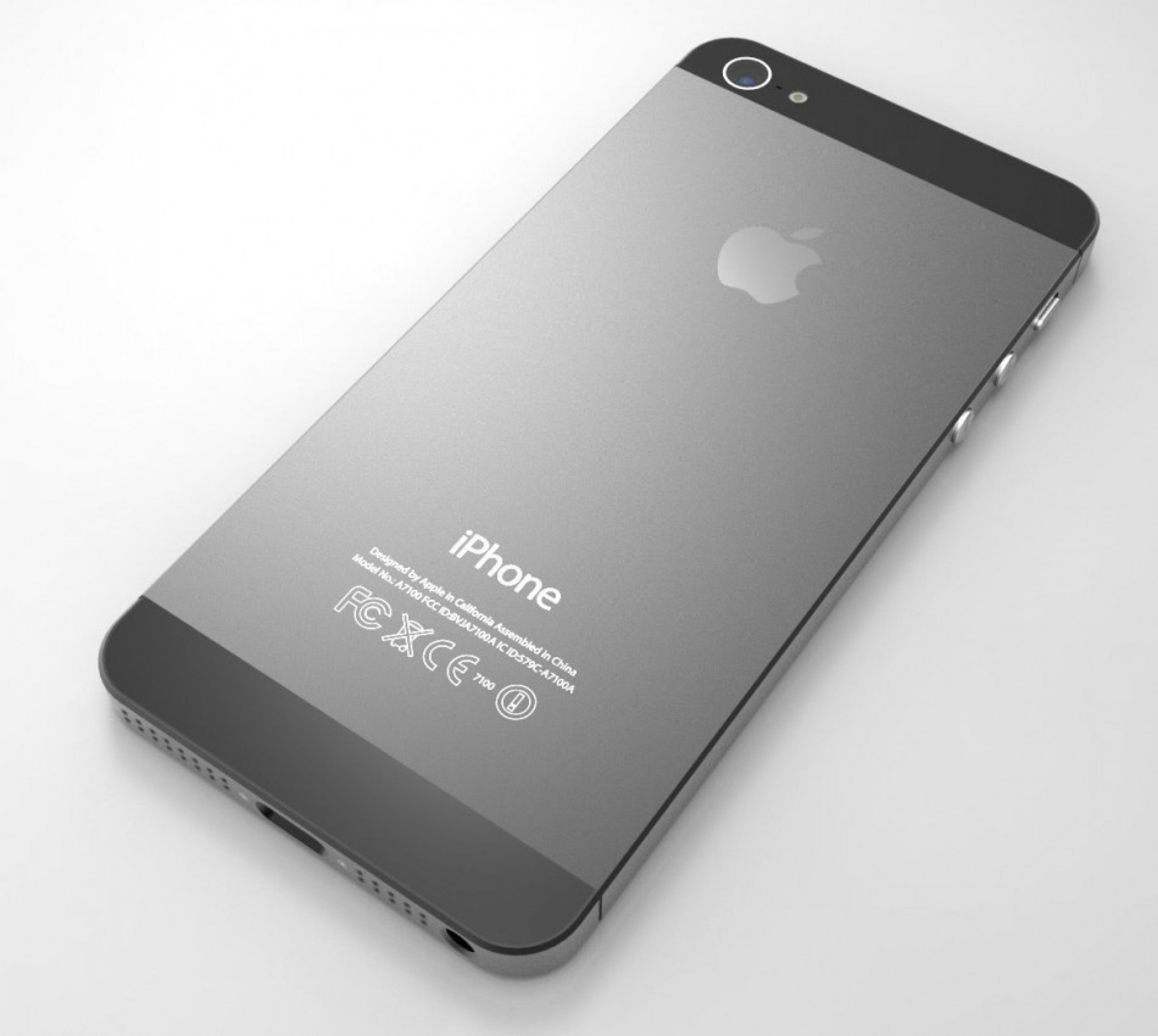 FOR FREE to continue reading
✔️ Unlock the full content of International Business Times UK for free
offer available for a limited time only
✔️ Easily manage your Newsletters subscriptions and save your favourite articles
✔️ No payment method required
Already have an account?
Log in
© Copyright IBTimes 2023. All rights reserved.