Google To Bring Responsive Design To Gmail, Inbox Apps For Viewing Emails This Month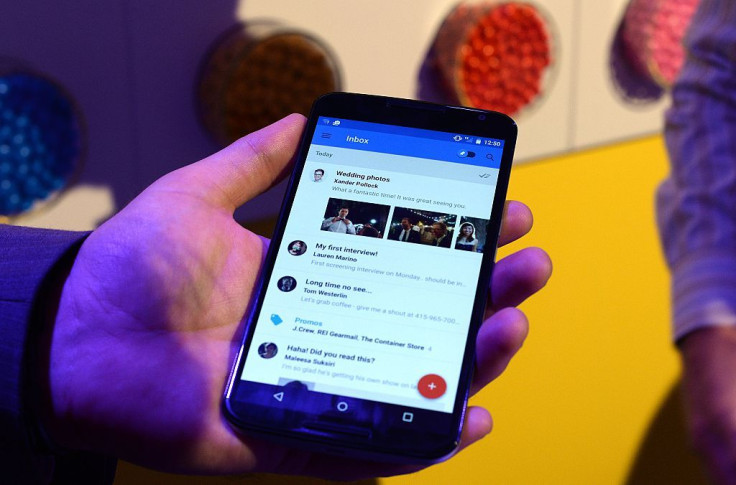 Google has announced that it will be updating its Gmail and Inbox by Gmail apps later this month. The new versions of the company's email apps will soon come with a design that would enable content to adapt to smartphones regardless of screen size.
"Starting later this month, Gmail and Inbox by Gmail will support emails created with responsive design, meaning their content adapts to fit screens of all sizes," Google said on its official Gmail blog. "Texts, links, and even buttons will enlarge to make reading and tapping easier on a smaller screen."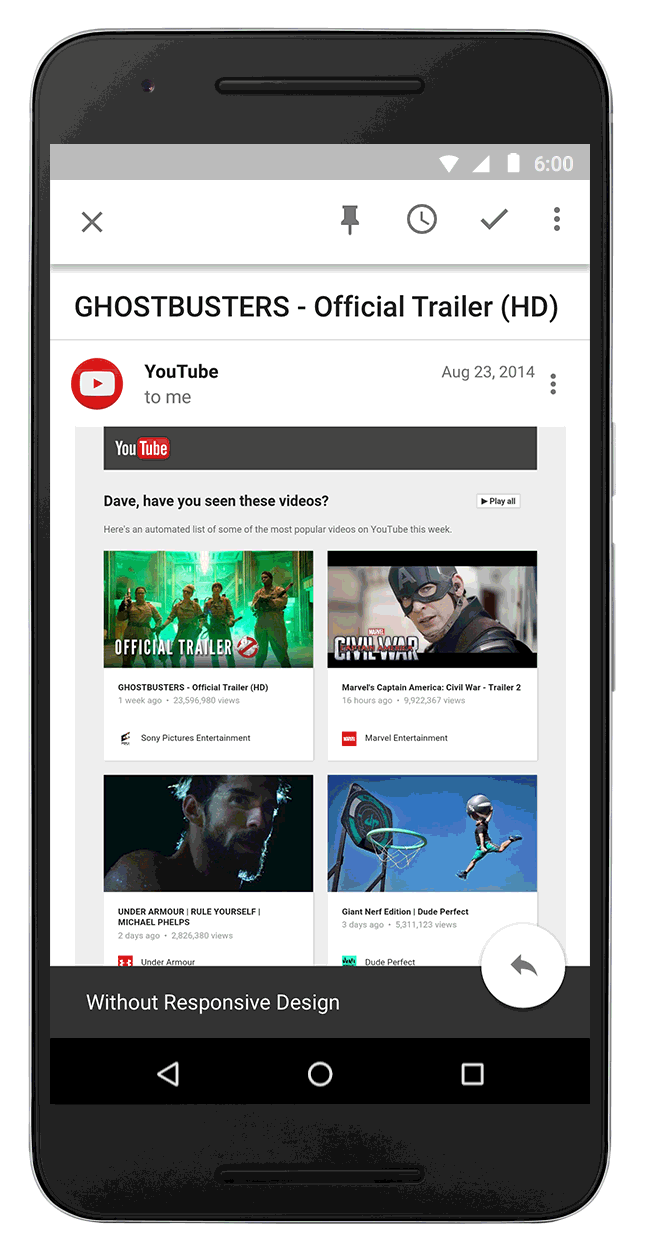 Viewing emails on smartphones can sometimes be a headache. There are times when texts are just too small to read and links are harder to tap. This is because emails are still formatted to be viewed on larger computer screens.
Google's update for Gmail and Inbox is intended to resolve these issues by enabling all of its emails to adapt to all types of screen sizes. When this update rolls out, emails should automatically be formatted to fit exactly on the user's smartphone screen, and users won't have to zoom in or out to read texts or to tap on any buttons or links.
This new responsive design for emails is also the same on how people view content on desktop/laptop computers. For example, changing the size of a browser's window will prompt the webpage to automatically adjust the format of the page to make it more comfortable for people to view content.
Google isn't only bring improvements to its email apps as the company has promised to bring the some improvements to desktop versions. After all, emails formatted for mobile already look better on computers.
Although Google is making an effort to make sure emails are easier to view on mobile devices, this update won't affect all emails, as pointed out by The Next Web. The new responsive design will only apply to emails that look like small webpages (i.e. website newsletters).
© Copyright IBTimes 2023. All rights reserved.