Google CEO Sundar Pichai Responds To LinkedIn Post About A 7-year-Old Seeking Job At Company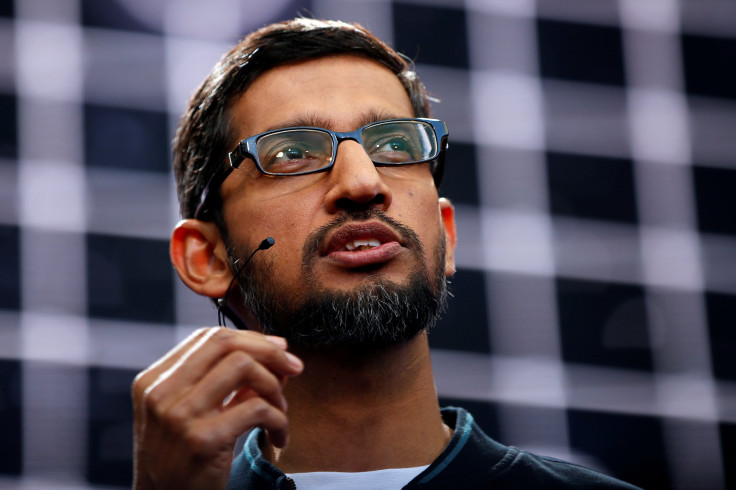 A LinkedIn post of a father with a letter by his 7-year-old daughter, Chloe Bridgewater, addressed to Google's CEO Sundar Pichai went viral Wednesday. Pichai, whom the girl called "google boss" in her letter, apparently replied to her on Feb. 3. His letter was tweeted Tuesday by the girl's father.
"Dear Google boss, my name is Chloe and when I am big, I would like job with Google…
…I like computers too and have a tablet I play on," the girl wrote, according to the letter posted by her father Andy Bridgewater.
Although the date of the letter wasn't available, the contents were. In the letter, Chloe expressed her interest in computers and robots and referred to Google's professional perks like sitting on beanbags. The girl not only expressed her desire of working for Google, but also of working at a chocolate factory and swimming in the Olympics.
She even stated references the way one does on cover letters for job applications. "My teachers tell my mum and dad I am very good in class and am good at my spelling and reading and my sums," she wrote.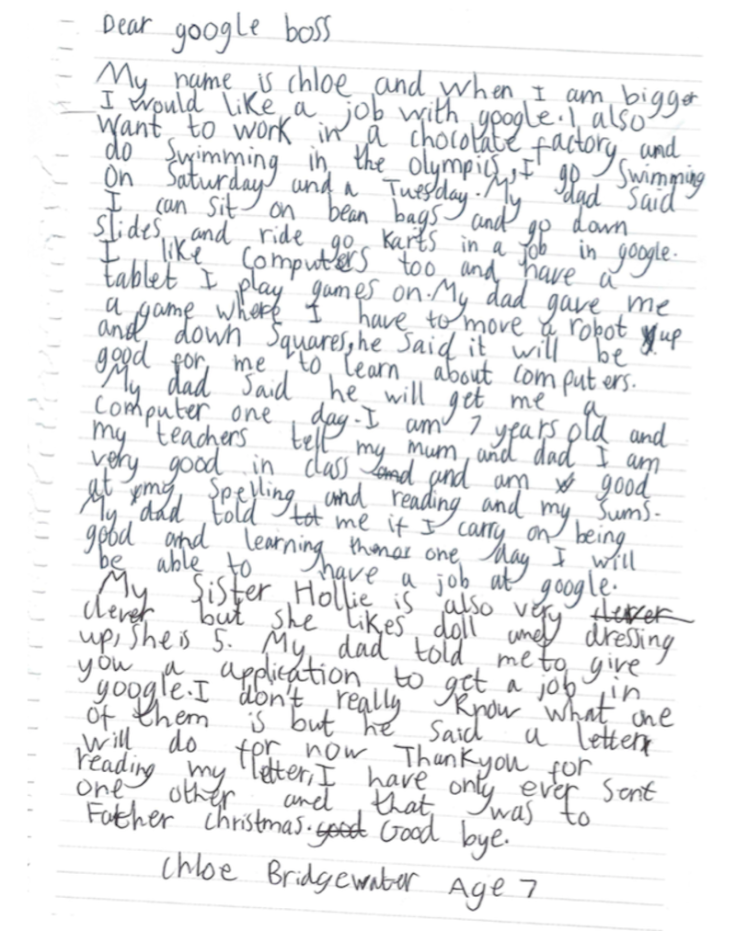 In return, the Google CEO appreciated her interest in technology and remarked that he would be pleased to receive her job application once she completes school. His letter appears to be self-attested.
"I am glad you like robots and computers and hope that you will learn about technology. I think if you keep working hard, you can accomplish everything you set your mind to — from working at Google to swimming in the Olympics," Pichai wrote in the letter posted by Andy.
Andy's LinkedIn post has already been liked more than 130,000 times since it emerged.
© Copyright IBTimes 2023. All rights reserved.