Google DayDream View Release Date: Now Available To Buy On Play Store, Select Retailers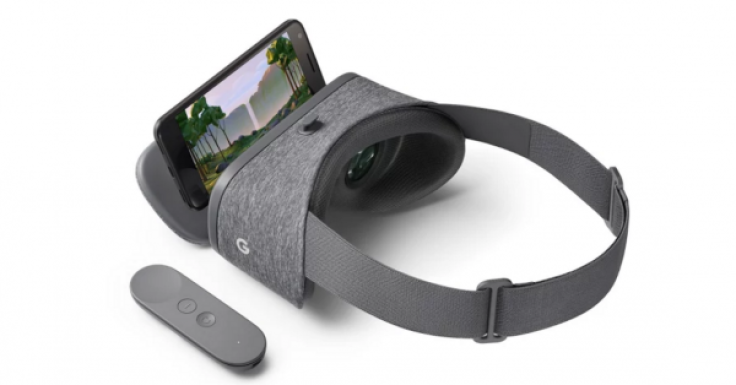 Earlier this month, Google announced when you'll be able to buy Daydream View, the new VR headset created for Daydream-ready Android phones, including the Pixel and Pixel. Thursday Google announced on Twitter, "VR wherever you are. #Daydream View is now available. Next stop: Everywhere."
Google's Daydream View headset is available in the Google Store, and is available to buy in select retailers in the US, Canada, the UK and Germany for $79.
If you're not too familiar with Google's Daydream View, Daydream View is a headset created by Google to work with its Daydream VR platform, which is built into Android Nougat. The view was designed to be easy to set up, comfortable to wear and is aimed at making sure first-time VR users can get the best experience.
Daydream View works wirelessly, and can automatically detect when you put a Pixel or Pixel XL device in VR mode. Daydream VR will also launch with a ton of apps ready to go from the Play Store, including Hulu VR, Google Play Movies, the Guardian VR and Gunjack 2. There are 12 games, including Mekorama, Hunter's Gate, Fantastic Beasts, etc.
As of right now, the Pixel and Pixel XL are the only phones that work with Daydream, however that will change as more phones are released running Android 7.1 Nougat. Are you planning to buy Daydream View, or did you get a code when you bought a Pixel? Let us know in the comments!
© Copyright IBTimes 2023. All rights reserved.