Google Event 2017 Live Stream Blog: Pixel 2, Google Home Mini And More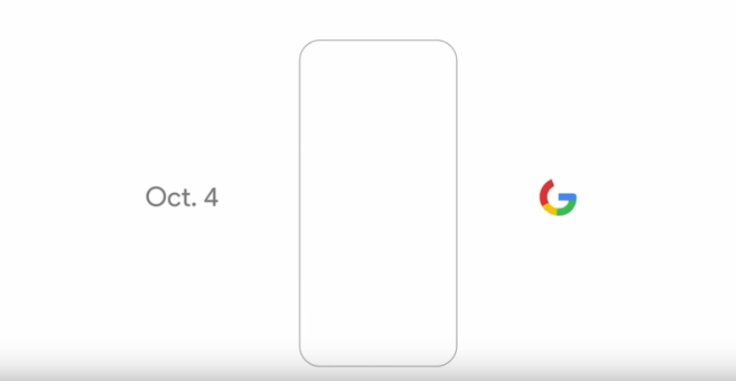 Live stream is now over, but check out all of the Google event's details below
View the live stream for Google's 2017 product launch event here. We will also be updating with live blog details. Find start times below.
Live Blog
Rick Osterloh back on stage: Thanks guests and live stream viewers for participating.
Google Clips Announced
Parents and pet owners in mind
AI engine at core
Hands-free camera looks like camera with indicator light
Save on Google Photos
$249, Coming soon
Google Pixel Buds Announced
Tap to play, stop, pause
Swipe for volume
Tap and hold for Google Assistant
Real-time translation - 40 languages
5 hours listening time with one charge
Color options: Clearly White, Just Black, Kinda Blue
Availability: November
Price: $159, Preorderder today
Google Daydream View
Upgraded lenses and fabrics on the headset
250+ VR titles in Daydream
Price: $99
Juston Payne takes the stage
Pixel 2 Price and Availability
Pixel 2: $649 - Preorder today
Pixel 2 XL: $849 - Preorder today
First Availability: Austrailia, Canada, Germany, India, U.K., U.S.
Later: Italy, Singapore, Spain
Verizon exclusive, Project Fi
Google Home Mini free with purchase for limited time in limited markets
Pixel 2 Camera Details
Pixel 2 has DxOMark rating of 98 (passing iPhone 8, Galaxy Note 8)
F/1.8 aperture, HDR, OIS, new autofocus mechanism
Portrait Mode - One camera + Machine learning, dual pixel sensor -- Works with objects, works with front facing camera (selfies), works with Pixel 2 and Pixel 2 XL
Fused video stabilization - OIS and EIS works at the same time
Motion Photos
Free unlimited storage for all images/video, Pixel users take twice as many photos than iPhone users
Transfer from older device in 10 minutes or less
Mario Queiroz back on stage
Pixel Camera optimized for AR
Characters from SNL, YouTube, NBA, Starwars
AR Stickers -- exclusive to Pixel - Stickers can react to environment and each other
Augmented Reality: ARCore -- SDK for Android
"Accuracy rate of over 95 percent for voice recognition."
"Lens" images, books, movies, albums, locations
Grab emails, web addresses, phone numbers
Discusses Google Lens
Aparna Chennapragada takes the stage
Pure Android Oreo
Active Edge feature - Start Google Assistant by squeezing sides of the phone (Hi HTC!), works even when the phone is in a case.
Now playing feature - Music identified with machine learning.
Sabrina Ellis takes the stage
Pixel 2, Pixel 2 XL Announced
5-inch, 6-inch (XL)
Aluminum body, rear fingerprint sensor unlocks faster than any other device
Front facing stereo speakers
No audio jack, Bluetooth 5.0 support
Pixel 2: 5-inch Full HD OLED display, Color options: Kinda Blue, Just Black, Clearly White
Pixel 2 XL: 6-inch P-OLED QHD - edge to edge display, Color options: Just Black, Black, White and Black
IP67 dust and water resistance
7 hours of charge in 15 mins
First Google Pixel brought Google Assistant, best camera phone
Mario Queiroz takes the stage
Google Pixelbook Announced
Chrome OS, Google Assistant - best of hardware and software with AI at the center
Thinnest lightest, 10mm thin, 1kg light
4-in-1 design: Notebook, Tablet, Tent, Entertainment mode
12.3-inch touch screen Quad HD resolution 235ppi
Intel Core i5, i7, up to 16GB RAM, up to 512GB SSD
10 hours battery life, 2 hours charge, USB-C
Instant Tethering: Connects to Wi-fi with pixel phone
Google Home key lets you type your request instead of speaking
Google Pixelbook Pen - circle to start action - 10ms of latency, 60 degrees angular awareness, 200 levels of pressure sensitivity
Google Play Support
3 configurations
Oct. 31 availability
Price: $999, Preorder today for US, Canada, UK
Pixelbook Pen $99
Matt Vokoun takes the stage
Google Home Max Announced
20x more powerful than Google Home
Speakers tuned for ideal situations, not the real world
SmartSound - tune speaker to correct location effects, done dynamically, move and configure in seconds, adjust depending on time of day or events (like dishwasher running)
YouTube Music, Spotify, Google Play, iHeart Radio
Plug in other devices with aux
Google Assistant enabled
Stand vertically or horizontally
December availability, $399
Chalk, Charcoal color options
U.S. + more markets coming next year
12-month YouTube Red subscription
Google Partners with Disney, Warner Brothers, and other kid-friendly brands
50 new experiences to kids to learn
Family Link accounts for Google Home -- link accounts with children under 13
Broadcast - share message with all other Google Home devices in a house
Rishi Chandra back on stage
Six new Nest hardware products
CTO of Nest, Yoky Matsuoka takes the stage
"Google Assistant works with over 1,000 smart home products from over 100 brands."
Google Home compatible with find my phone with Android even when the device is silent (and iPhone, with a phone call).
My day feature
Rishi Chandra back on stage
Google Home Mini Announced
The striking simplicity of design. Almost entirely encloser is made of fabric
4 LED lights, control by touch - to pause music, talk to assistant
360-degree sound
Wirelessly connect to Chromast speakers
Colors: Coral, Chalk, Charcol
$49, Preorder today available Oct. 19 to all seven Google Home countries
Discussing Google's design influence
Isabelle Olsson takes the stage
Hands-free calling to US and UK later this year, use personal phone number, verified through Google app
Voice match rolling out to all seven countries where Google Home is available
"An assistant can only be useful if it knows who you are."
Voice match - build a model of your voice
Investing in voice recognition for different age groups, genders, accents
Google home launching in Japan later this week
Discusses Google Home
Rishi Chandra takes the stage
"Made by Google products represent the ultimate Google experience"
Google Home can pick up voices in a noisy room, Google Wi-Fi picks up connections as people move devices through rooms, Pixel revolutionized end to end photo experience for users.
55 million Chromecast users, Google Wi-Fi #1 mesh router, 100 million unique answers for Google Assistant, Google Pixel among the highest sales, rave reviews, best smartphone camera.
Media montage of Google products
Address HTC team joining Google
Addresses the launch of first Pixel devices last year: Google Pixel, Daydream View, Google Home etc.
Rick Osterloh takes the stage
Image of children from the Dominican Republic and South Dakota speaking to each other through Google Translate.
AutoML first introduced at Google I/O three months ago - more accurate image recognition that human-generated models, object detection.
AI + Software + Hardware
Addresses limitations in Google Calendar, "Software needs to fundamentally change how it works. It needs to learn and adapt."
AI first computing. Conversational, Ambient, Contextual, Learns and Adapts
Mobile first to AI first world
2 billion Google translations each day
Discussing machine learning and AI efforts in Lagos, Nigeria.
12 p.m. Google CEO Sundar Pichai takes the stage. Addresses Las Vegas and recent hurricanes. "Google is committed to doing our part."
Start Times
New York : 12pm
Dubai : 20:00
Berlin : 18:00 Uhr
London : 17:00
Ankara : 19:00
Sydney : 3am
Devices Expected
Pixel 2, Pixel 2 XL
Chromebook Luxe
Google Home Mini
New VR hardware
© Copyright IBTimes 2023. All rights reserved.